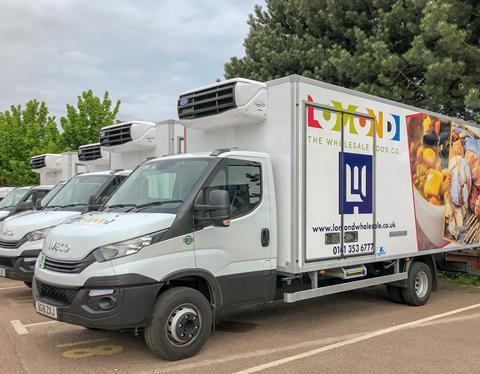 Scottish foodservice wholesaler Lomond – The Wholesale Food Co is offering customers savings of up to 40% as part of its 'Welcome back, giving back' campaign.
The Glasgow-based business has launched a raft of promotions to help boost customer margins as they continue to reopen.
Prices have been slashed on some of its bestselling products including chicken burgers, chips, breaded goujons, bacon and sliced roast chicken.
The savings vary dependent on individual commercial arrangements however customers are set to save up to 40% on some products.
A packet of Kepak Battered Chicken Burgers (1x1.9kg) will now cost £4.99, Caterers Kitchen 7mm Chips (4x2.5kg) £6.99 and Lomond 49 Bacon (1x2.27kg) has been cut to £6.99.
The family-run wholesaler launched its campaign on 1 August and it will run until the end of November, with different star products each month.
"We're delighted to be able to offer these products at these prices, and we're incredibly grateful to our partner suppliers who are supporting us in our 'Welcome back, giving back' campaign, including Kepak, Danish Crown and Lutosa," said Lomond co-owner and director Barbara Henderson.
"It's been such a terrible few months, we wanted to help our customers get back on their feet as they open their doors once more. So many of our customers will be operating on much lower volumes so it's critical they have a great offer for their customers and by offering them these incredible prices on the products they most want to buy, we're improving their margins which will help them build for the future."
The campaign comes after the wholesaler made 30% of its staff redundant in a bid to future-proof the company as a result of the coronavirus crisis.
The £25m turnover business cut 43 jobs after losing 45% of its customers during the lockdown.