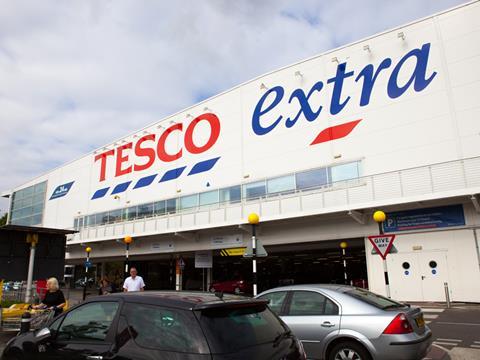 Tesco today launched hundreds of price cuts across its stores but stopped short of the full scale price war some analysts were predicting.
The retailer revealed it would be slashing the cost of 380 branded products by an average of 25% as from this morning, as part of move towards "simpler, lower, stable prices."
It said the changes would apply across all store formats, a departure from its previous strategy which saw higher prices in Express and Metro stores.
The move was announced on the day CEO Dave Lewis prepared to face The City to give an update on Tesco's Christmas trading results and outline further details of his turnaround strategy for the beleaguered retail giant.
Last month Lewis embarked on talks with suppliers to try to "rebase the relationship" to focus on front margin instead of back margin in negotiations, following the scandal over the £263m black hole in its finances. Suppliers have reported a concentrated push from Tesco to strive for the lowest possible prices but today's announcement suggests that process is still a work in progress.
Tesco said the moves were a first step, and they fall well short of relatively recent previous measurers by the company, including the failed 2011 Big Price Drop, which saw price cuts across 3,000 products.
Tesco's chief customer officer Jill Easterbrook said the move, which includes cuts to brands like Coca-Cola, Colgate, Hovis, Kellogg's, Marmite, and Tetley, was a result of Tesco "listening to customers."
"We know that customers want prices which are simple, consistent, and low," she added.
"The changes we're making today are a first step in that direction – and we've focused on many of the favourite brands customers choose every day. We're looking forward to hearing what customers think of these prices as we develop more plans to invest in our customers in 2015."