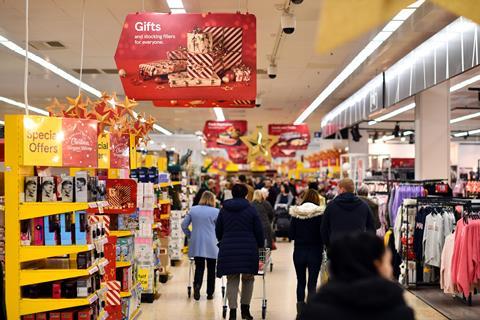 When Tesco informed suppliers it planned to make changes to their traditional promotional activity, with promotions exclusive to its 19 million Tesco Clubcard holders, the focus was firmly on price once again.
We saw supermarkets fight to maintain dominance in the wake of discounter growth during the 2008/09 recession – starting a price war – but this time it's different. In a year 'like no other', 2020 has seen big changes in shopper behaviour and in how consumers value products.
This is borne out in the data where, despite uncertainty and recession, spending in fmcg hasn't fallen in ways we might have expected. Our analysis reveals the average price we're willing to pay for our shopping is actually on the rise.
During the first national lockdown, fmcg retail sales grew by around £6.2bn and the average price paid for products increased by 4% across the total retail store. There were around 11% fewer items on promotion and the average promotional discount dropped around 1ppt to 22.8%. Pulling back on promotions at that stage was a clear response from retail and their suppliers to protect availability.
The impact has been interesting.
Some of the volume growth in premium price products was undoubtedly due to the transfer of out-of-home spend into supermarkets, driven by the less price-conscious. However, the bulk of volume share shifting up the value tiers is not coming from the premium end, but from everyday brands. Some of the largest everyday brands are maintaining volume share while their average price is increasing (due to fewer promotions).
This should give comfort to many brands. Shoppers are seeing more value in familiar brands and trust them to deliver quality and satisfaction, outweighing the increased cost in the 'value equation'.
In an IRI study in US grocery, we saw price sensitivity and promotional effectiveness had declined and we've seen evidence that the same is true in the UK. This could be because we're spending less time browsing in-store and so de-risking decisions by defaulting to the familiar.
The point is that, as some of the usually highly promoted everyday brands are reduce discounting, they are managing to hold volume and realise more value from their products.
This suggests that perhaps there is more inherent value in some brands than was previously being realised. Manufacturers and retailers should use this moment, where consumers are seemingly reconnecting with brands, to understand how to shift the value equation and question the role of promotions.
Offering value is essential, but it's worth exploring whether that means offering cheaper prices or whether there are other levers that can be used. We may be living in unprecedented times, but undervaluing a brand is one of the lessons we can start to better understand.
Getting the value proposition right could make all the difference.