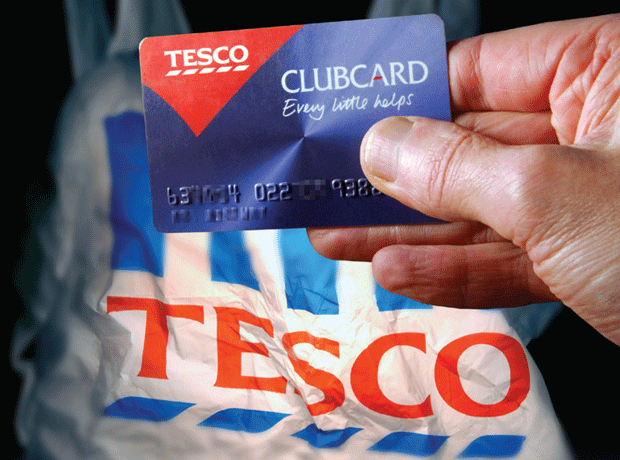 Revamp or retreat? That is the key question posed by the latest move by Tesco today, as CEO Dave Lewis called time on yet another of the old guard's strategies, in the form of its twice-yearly Clubcard Boost.
While the nationals reported on "truly gutted" customers venting their spleen on social media – presumably those who had not already thrown themselves under a bus after the end of Fuel Save – the move does feel like a seminal moment for the 20-year-old Clubcard scheme, such a key weapon in Tesco's rise under former chief Sir Terry Leahy.
The headlines focused on one last chance for customers to fill their boots online and in store, with May's Boost bow-out, but what will be more interesting is what Tesco comes up with in its place for its 16 million active users.
In the small print of the announcement in letters sent to customers and the notice appearing on the plc website, Tesco suggests it could be about to launch a whole new phase of Clubcard, including a much greater emphasis on everyday promotions and more regular ways for consumers to benefit. When it emerges,this will show the extent to which Lewis' self-conceded reduced ambition in Tesco's digital plans is going to limit Clubcard's use as a potential key point of difference against the discounter threat.
It's possible Tesco will simply move back to more frequent promotions such as double points, which ironically were jettisoned in September 2011 when then UK CEO Richard Brasher ushered in a move towards everyday lower pricing in the form of the disastrous Big Price Drop.
Lewis, himself on a journey to simplified pricing (so far somewhat more successful) and who had been trying to sell off Clubcard creator Dunnhumby, may well simply confine himself to spreading Clubcard promotions more evenly across the year, in a way that doesn't cause the sort of chaos in availability and delivery issues that The Grocer revealed hit Tesco in the run up to Christmas, when the penultimate Clubcard Boost ran into trouble.
Certainly it does seem an outdated tool to rely on customers saving up their physical Clubcard tokens under the pillow to enhance them for Christmas presents once a year.
Making the rewards process simpler and beefing up the offers from third-party partners would be one way ahead.
Yet Clubcard has the potential to do much more than simplify, with some believing it has been massively underutilised by Tesco for several years now.
Just look at the hype and excitement Waitrose got around its Pick Your OwnOffers scheme, which launched last year, albeit the jury is still out on its long-term effectiveness.
If Tesco allowed customers to get double points on a raft of their favourite everyday choices (and it has better data than any of its rivals to personalise offers), especially in areas where the price entry point has not been competitive with Aldi/Lidl, it's potentially a fantastic way to drive brand loyalty.
Dunnhumby's data has the potential, despite all the recent uncertainty, to let Tesco lead a new era of targeted promotions and rewards, based around any number of customer-chosen metrics - be that price, value for money, health or sustainability.
One of the big questions will be how personalised Tesco dares to go without moving too far away from the mission to get back to the core basics and, crucially, without making the investment in its loyalty card too expensive.
Imagine the cost compared with Pick Your Own Offers, thought to have cost Waitrose the best part of £300m investment last year.
If Lewis really lets Clubcard off the leash it would set Tesco back a lot more than that and he would likely have to come calling on suppliers to help foot the bill.
The Tesco boss admitted at the company's recent results that his executives had many plans up their sleeves they were itching to let fly as Tesco continues its fightback. Revitalising Clubcard is surely one of them. But there remains a real threat that the money needed, a drain on that all-important shareholder demand for instant return, will continue to blunt Clubcard's potential.