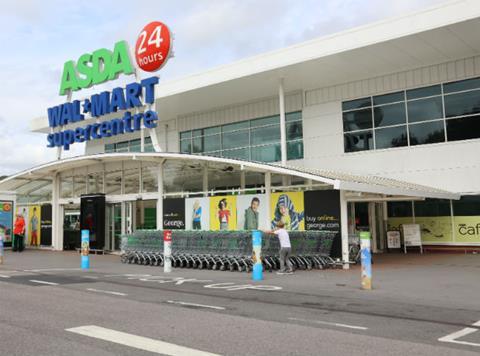 Asda edged ahead of its main rivals with its fourth Grocer 33 pricing win of the year to date. The Walmart-owned retailer now has one more victory than Tesco and Morrisons after a convincing win, on paper at least, with its £58.54 total £3.06 cheaper than second-placed Tesco.

However, the gap was significantly reduced after factoring in Tesco's Brand Guarantee initiative. Our mystery shopper enjoyed an instant discount at the checkout of £2.15, which would have been £2.65 had the Frijj milkshake been stocked. This would have cut Tesco's bill to £58.95 - just 41p more expensive than Asda.

Asda's Price Guarantee also kicked in, with the retailer having to dish out a voucher worth £4.24 for our shopper to spend on her next visit. This was despite Asda offering the lowest price for 19 items on our list, 12 of which were exclusively cheaper.

There was not one particular product that made the difference for Asda, but the retailer was significantly cheaper on lines such as Parma ham and quiche lorraine.

Sainsbury's claimed third spot. With a £61.73 total it was £3.19 more expensive than Asda and just 13p dearer than Tesco.

In fourth place, Morrisons was £3.51 pricier than Asda. A much higher per kilo price for the half leg of lamb than its big four rivals was the key factor for this. Morrisons is currently selling this product at a reduced price of £7/kg, but when our shop was carried out last Friday it was charging £10.55/kg. If it had ran the £7 deal last week, Morrisons would have come out cheapest overall by 3p.

At £68.37, Waitrose was almost £10 more expensive than Asda. In terms of inflation, our list was cheaper at all five retailers than a month ago. However, apart from Sainsbury's it was the only retailer charging less for the basket than a year ago.