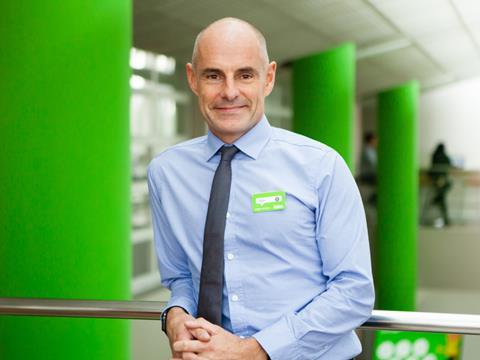 Asda trounced its soon to be bedfellow Sainsbury's to pick up this week's Grocer 33 pricing win, in a reversal of fortunes from last week.

Speaking as Sainsbury's and Asda revealed details of their shock merger plans on Monday, Asda CEO Roger Burnley joked he "was gutted that Sainsbury's had won the Grocer 33 last week because of an air freshener".

Asda had been knocked down to third spot last week, but took this victory with its £55.54 total coming in £3.04 cheaper than Morrisons, which again took the runner-up spot.

Asda offered the lowest price for 22 of the 33 lines, with 11 of these exclusively cheapest, including the low-fat Ambrosia custard, balsamic vinegar, Genius pancakes and ham.

Sainsbury's was third, offering the lowest price for just eight lines and was exclusively cheapest only on the cocktail sausages and baby corn.

As part of the merger plans, Sainsbury's CEO Mike Coupe, who is set to lead the combined business, said the deal could bring about price reductions of up to 10% on many everyday items at both Sainsbury's and Asda.

With Sainsbury's £8.39 dearer than Asda at £63.93 - a difference of 15.1% - it would therefore still be 20% more expensive than Aldi based on recent form.

Tesco, whose position as Britain's biggest grocer is under threat, was fourth this week at £64.29.

However, our mystery shopper received an instant discount of £4.84 as part of its Brand Guarantee scheme. This would have been £4.85 had the store she visited stocked the Alpro drink. However this would only have taken Tesco's total down to £59.44, still £3.90 more expensive than Asda and even 86p more than Morrisons.

Waitrose's £68.34 total was £12.80 more expensive than Asda, a difference of 23%.