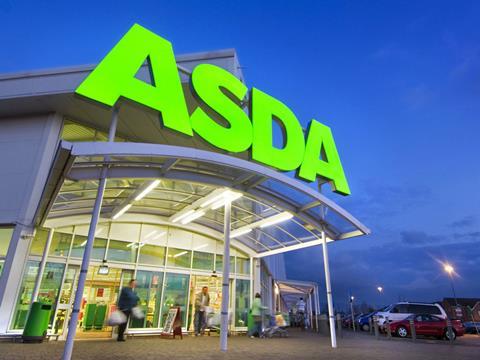 Asda racked up its sixth pricing victory of the year but - as with Morrisons' win last week - this was based on shelf-edge prices, before factoring in the impact of Tesco's Brand Guarantee.

With a total of £53.85, Asda was £1.79 cheaper than Sainsbury's and £1.89 cheaper than Tesco. Asda was offering the lowest price for 16 of the 33 lines on our list, with nine of these exclusively cheapest.

However, our Tesco shopper was given an instant discount worth £1.59, which would have been £2.09 had the store not been out of stock on the Cauldron veggie sausages. This would have taken Tesco's total down to £53.65 and undercut Asda by 20p.

Asda's failure to beat its main rivals by 10% also resulted in it having to offer our shopper a voucher worth £4.06 to spend on her next shopping trip.

In fact, rather than any retailer dominating on price, there is very little between the big four. Last week there was just £1.85 between them, while this week the difference between Asda and Morrisons in fourth place was just £2.55.

Even Waitrose was within touching distance this week, with Asda's total only 11% cheaper than its £60.69 basket. In recent months the margin has been as much as 25%.

Still, Asda has six pricing wins in the current Grocer 33 year. Morrisons has four with Tesco just behind on three.

With fresh chicken in the news spotlight this week following the Guardian/ITV exposé on 2 Sisters Food Group's West Bromwich factory, it is interesting to note a sharp decline in pricing by the leading retailers' chicken drumsticks over the past year. Across the big four and Waitrose, the price of own- label chicken drumsticks has fallen by an average of 8.1% for the 52 weeks to 30 September. The average pack price is down 22p to £2.47.