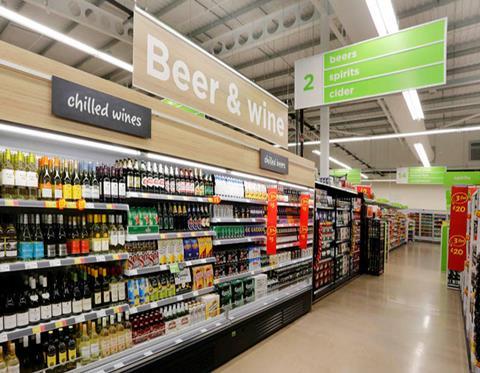 Asda picked up another Grocer 33 pricing win in a hotly contested week.

Just 21p separated the top three retailers, but this was largely down to the timings of promotions on the Absolut vodka. This week Sainsbury's was charging £12 for the 500ml Strawberry Juice Edition bottle and Morrisons £13. Asda, Tesco and Waitrose all had a price of £16. However, last week Asda was offering a £12 deal and Tesco's offer price was £13.

Asda's £65.64 total was just 6p cheaper than Morrisons and 21p cheaper than Sainsbury's, but had it not been for the vodka it would have claimed a far more convincing victory.

The Walmart-owned retailer offered the lowest price for 20 of the 33 items on our list, with 11 exclusively cheapest. These included Quorn sausages, fish pie and fresh items such as the apples, potatoes and papaya.

In its full-year results, Morrisons this week declared its turnaround to be "well on track" as it reported an 8.4% jump in profits on the back of 4.8% like-for-like sales growth. Much of the growth was driven by its wholesale arm but the core store estate did enjoy 1.5% like-for-like growth.

With a £65.70 total, Morrisons offered the lowest price for 12 items, with five exclusively cheapest including the eggs, Kingsmill loaf and petits pois.

Apart from the vodka, Sainsbury's was cheaper than its rivals for the Heinz Bull's Eye sauce and matched the lowest price for four other lines.

Tesco, meanwhile, came in £2.10 more expensive than Asda at £67.74. It offered the lowest price for 13 lines and was exclusively cheapest on four branded lines - the Branston Pickle, Danone yoghurt, Fox's Party Rings and Ginsters pasty.

Waitrose was a long way off the pace at £74.50, £8.86 more expensive than Asda. Its only exclusively cheapest line was the Cauli Rice original rice.