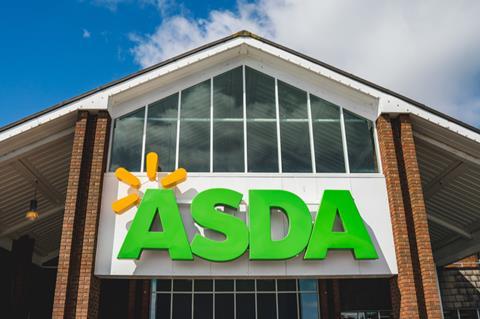 Asda picked up a convincing Grocer 33 pricing win this week as it racked up a sixth consecutive victory.

The Leeds-based retailer's £51.64 total was £4.63 cheaper than Tesco, this week's runner-up. Of the 33 items on our shopping list, Asda offered the lowest price for 20 and was exclusively cheapest on 13.

This included the organic cucumber, grapes and Bertolli olive spread. However, it was a rollback offer on the Gillette Olay gel that made the biggest difference: Asda's price was reduced to £2 from £3.50, making it £2 cheaper than Tesco.

Second-placed Tesco offered the lowest price for 12 items with five exclusively cheapest. It was cheaper than its rivals this week on the Diet Coke, honeydew melon, Napolina spaghetti, Walkers French Fries and Young's basa fillets.

Asda and Tesco were the only retailers this week where our basket was actually cheaper than a year ago.

Morrisons claimed third spot. At £57.55 it was £5.91 more expensive than Asda, having offered the cheapest price for nine lines. It was exclusively cheapest for the own-label finger rolls and quiche lorraine.

Along with Waitrose, Morrisons had the most products on deal this week. Both retailers had 13 promotions, while Asda had 11, Tesco 10 and Sainsbury's just three.

Having picked up the first two wins of the Grocer 33 year, Sainsbury's has struggled to match its former merger partner Asda of late. This week Sainsbury's came in £7.42 more expensive than Asda at £59.06.

Sainsbury's had nine cheapest products and was exclusively cheapest for three.

Despite having the joint most promotions, Waitrose came in £11.14 more expensive than Asda at £62.78. It had the lowest price for three lines, but none exclusively so.