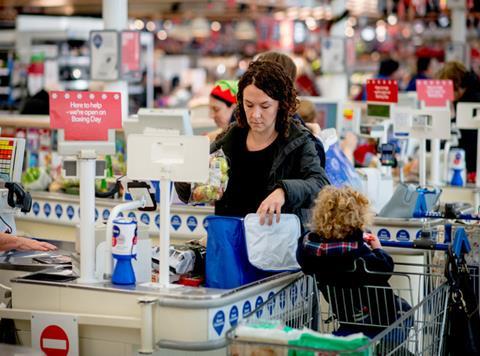 Tesco has claimed its first Grocer 33 win of the year. However the victory owed more to a number of key promotions rather than its much vaunted shift to more everyday low prices.

Its £69.85 total was £1.34 cheaper than Morrisons, which claimed the runner-up spot for the second week in a row.

Tesco said it was focusing on a more EDLP approach when it announced plans to scrap its Brand Guarantee price-matching scheme earlier this month. Tesco did offer the lowest price on 14 products.

Just four of these were exclusively cheapest, however - the same as at Morrisons (which matched the lowest price on a further seven lines), while third-placed Asda actually offered the cheapest price for 19 of the 33 products, 11 exclusively.

It was promos that made the difference: Tesco had nine products on promotion, including five price-only ones. Tesco and Morrisons both had a key £4-off deal on the Absolut Raspberri, selling the vodka for £16 compared to £20 at Asda and Sainsbury's. Tesco also edged out Morrisons with half-price deals on the Lucozade Sport and Mr Kipling lemon slices.

Asda's failure to beat its big four rivals this week cost it heavily, as it was forced to offer our shopper a voucher worth £8.65 to spend on her next shop as part of the Asda Price Guarantee initiative.

Not having the vodka deal proved critical for fourth place Sainsbury's too. Its £73.17 total was £3.32 more expensive than Tesco.

Waitrose was £6.35 more expensive than Tesco, although it did actually have the same £16 offer price for the vodka. Despite having more promotions than any rival, most of these were multibuys, and Waitrose only offered the ­lowest price for three products this week - none of them exclusively s0.