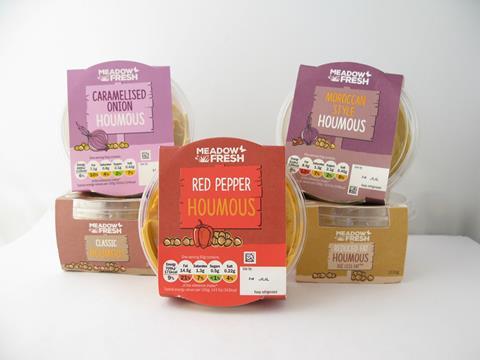 Lidl's Big on the Big Shop campaign is paying off, with new Kantar research revealing that two thirds of its 7.5% growth is coming from full weekly shops - and looking at its latest performance you can see why.

The discounter's £45.42 basket was £3.85 (or 7.8%) cheaper than nearest rival Asda, and while that's down on the 13.4% gap in its last Grocer 33 guest retailer appearance, alongside the gap over Sainsbury's (12.2%), Tesco (17.4%), Morrisons (17.9%) and Waitrose (31.9%) it is still sufficient to make a meaningful difference for shoppers on a tight budget.

Lidl's strong showing was built on being exclusively cheapest on 20 items - including the houmous, chicken, veggie sausages and mini apricot wheats - while on a further five items it matched a rival's cheapest price. This result came despite the basket being 48p dearer than this time a year ago.

In contrast, the price of Asda's £49.27 shop was 60p cheaper than this time a year ago, showing that it is continuing to drive prices down, while four multibuys - in addition to seven price reductions - added further value to the shop.

Sainsbury's continues to eschew multibuys but having won the weekly shop for the past two weeks, its £51.75 basket provided further evidence of sharper pricing. It was £1.27 or 2.4% cheaper month on month and 57p cheaper versus a year ago, while Tesco and Morrisons - dearer by £3.25 and £3.60 respectively - were well off the pace as they focused heavily on multibuys to provide value, with the Morrisons basket notable for the 3.6% price increase year on year.

At £66.74 the Waitrose basket has also risen sharply in price, up 2.6%, and it was over £20 more expensive than Lidl's. On the basics like this it doesn't stand a chance, but it's focused on differentiation.