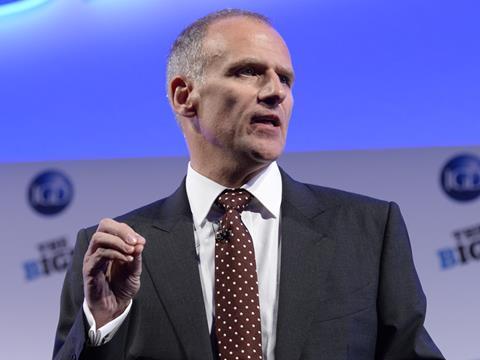 Project Reset is working, CEO Dave Lewis this week claimed - with Tesco and its suppliers reaping the rewards as sales in rationalised categories surge.
The 21 categories reviewed so far had experienced volume growth outstripping the reset of Tesco's remaining sales by nearly 50%, Lewis claimed. A further 12 categories are due to be reset by the end of February.
He also promised to "pull the trigger" soon on a fresh reset of Tesco's prices, as Tesco bids to close the gap on the discounters.
With an average uplift in sales of 2%, compared with the 1.4% overall increase in volumes the retailer reported in this week's first-half results, Lewis claimed it was proof the reset was beginning to have the results Tesco has promised suppliers.
His claim came as a raft of household brands emerged as victims of the cull, with Tesco issuing apologies on Twitter to customers. Brands named by Tesco on social media include AB InBev's Bud Light and Tetley ale, while in the soft drinks category Coca Cola's vanilla variety and Orangina have been hit. Tesco said it had also discontinued a "large amount of Heinz products" and said the Quorn vegetarian range was being reduced.
Lewis was adamant Project Reset had attracted minimal opposition from consumers. Tesco had issued orders for store managers to hand out coupons to customers who wanted a dumped item. "Our colleagues have been instructed to give vouchers to compensate people for that," he told The Grocer. "Managers have the opportunity, if it happens more than [once], to request it be relisted in that store. I've been round 50 stores in the past four weeks and we are using no vouchers. We've had next to no customer complaints, in fact quite the reverse."
The average basket had dropped from £47 last September to £45.48 a year later and 10% of products in the reset had been reduced in price by an average of 13%.
Lewis added: "There are areas where we want to re-invest in price and we still have things to do. We think there are areas where we can responsibly and sustainably reduce prices."
Will Tesco keep its Promise?
Tesco is trialling a rebooted version of its Price Promise in stores in Northern Ireland, which gives shoppers an instant reward instead of vouchers if baskets are dearer than at rivals.
Northern Ireland was used to trial the existing version of the price-matching scheme and experts have speculated this could develop a new front on price for Tesco. However, south of the border Tesco Ireland has dropped Price Promise altogether in favour of everyday low prices, with other analysts calling for Lewis to follow suit in the UK. "Tesco has already scrapped Fuel Save and the overall trend is towards simplification," said Kantar Retail's Bryan Roberts, But he added that Price Promise could survive and potentially play a key role if the Northern Ireland trial provided a more simple model to customers."