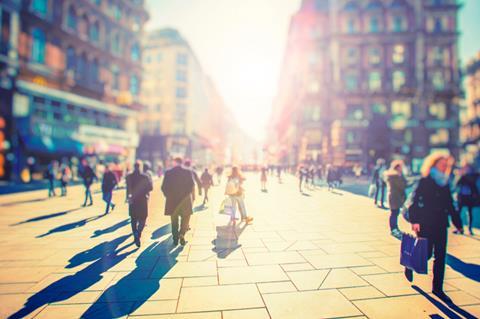 Retail ended the June rent quarter having paid just 68% of its bill, according to new data released today.
Figures from Remit Consulting suggest that overall commercial tenants had underpaid by £1.5bn for the second consecutive quarter.
The data, based on analysis of 125,000 property leases, was released as businesses faced the new bill for the September quarter.
The government recently extended protections for commercial tenants, including a ban on evictions over non-rent payment, for another quarter, until the end of the year. A ban on landlords issuing winding-up petitions or statutory demands has been extended until the same date.
"It is disappointing to see that the total shortfall in unpaid commercial rents has simply doubled over the past two quarters," said British Property Federation CEO Melanie Leech.
"All signals are pointing towards a total of £4.5bn in unpaid rents by the end of December, which is too high a mountain for businesses and property owners to climb on their own," she added.
Remit senior consultant Steph Yates said: "With the moratorium on forfeiture for non-payment of rents by tenants of commercial properties still in place, local lockdowns and with people being encouraged to work at home, it is hard to see that this situation will improve by the end of the year.
"The prospects are looking bleak and with the prime minister's suggestion that the current restrictions could be in place for six months, it may well be much longer."