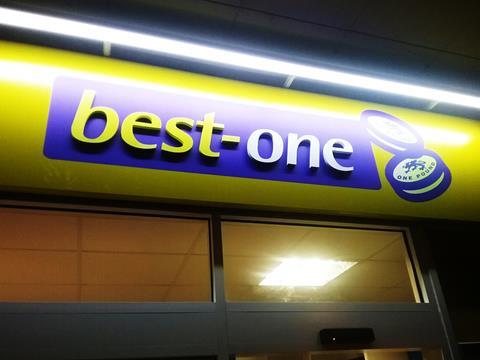 Bestway Wholesale is trialling a new value fascia in three stores to claw back sales lost to the discounters.

Operating under the same Best-one name, the value version features a yellow colour scheme and new strapline 'Your value store'.

The stores will also be revamped on the inside to offer heavy discounts on everyday essentials, including two litres of milk for 69p. There will be dedicated £1 zones in addition to the deals across all the aisles.

The fascia was first trialled in retailer Darren Briggs' Milford Haven store in South Wales with successful results - the store saw a 5% sales increase - prompting the wholesaler to extend the trial to two more locations, in Birmingham and Cornwall.

Briggs said his store's location was "perfect for a discounter-style store as opposed to a normal convenience store", and Bestway told The Grocer he was already looking for a second value store site. "Consumers are becoming savvier around product pricing and value, so there is a need to reflect this in stores where the demographics fit the model," said Bestway head of business development Paul Adams.