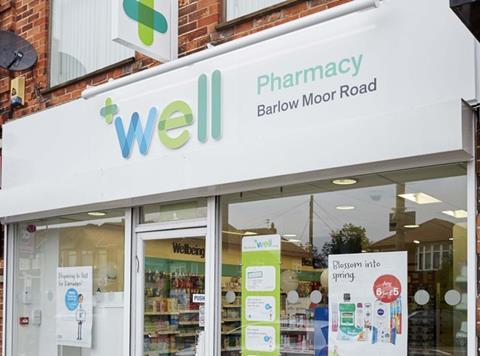 Bestway Group has relaunched its first two Well pharmacies – previously The Co-operative Pharmacies.
The Well brand will be rolled out across the entire pharmacy estate, which the cash and carry giant bought last July for £620m from The Co-operative Group.
The first two Well branches are in Chester and Chorlton, Manchester, and the remaining 778 branches are expected to open by autumn.
John Nuttall, Well chief executive, said: "The rebrand is part of a £200m investment programme to drive the growth of the business and to support growing demand for primary care services in local communities." This would enable Well to facilitate increased access to high quality pharmacy services that delivered improved health and support the NHS, Nuttall said.
Bestway is allowed to keep The Co-op Pharmacy name for 12 months under its deal with the mutual.
The Co-op Group put its pharmacies up for sale in February last year with a view to using the proceeds of the sale to reduce is £1.4bn debt.