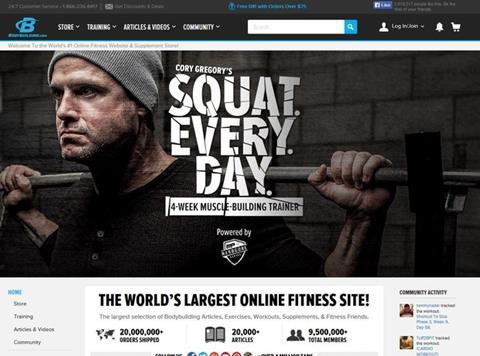 Online US health and fitness business Bodybuilding.com is today (7 April) opening its first UK distribution centre as it looks to "revolutionise the European market".
The new facility - in Dunstable, Bedfordshire - will see the number of products available to UK customers more than double to 6,500. In the next 12 months, the aim is to match the 13,500 products available to US consumers, including health and fitness supplements and accessories from brands such as MaxiNutrition, Kinetica, PhD Nutrition and Ultimate Sports Nutrition [USN].
The new facility would also enable the retailer to provide UK customers with next-day delivery, seven days a week, said UK senior marketing communications manager Andrew Ivers. Until now, products had come via a third-party distribution centre in The Netherlands, or from the US.
"The UK centre will allow customers in the UK and Europe to enjoy the same first-class customer service our US customers receive. It is set to revolutionise the European market," said Ivers.
In addition to products, the fitness site offers more than 35,000 pages of free information, including workouts and nutritional advice, alongside free training programs.