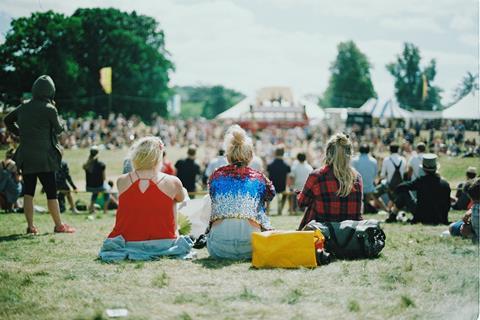 Co-op is set to open a pop-up shop at this year's Glastonbury festival and is also seeking planning permission for a permanent new store in the adjacent village of Pilton.

The society said its shared environmental and community responsibility standards helped it become the festival's retail partner.

The pop-up Co-op convenience store in the festival's campsite area will stock a wide range of food, drink and festival essentials like sandwiches, water, bacon, eggs and bread alongside sun cream and rain ponchos.

"This is such an exciting and unique opportunity to build on our expertise of running festival stores and work with a partner to bring to life our shared values," said Co-op director of marketing Live & Local Amanda Jennings.

"Glastonbury is the ultimate live music festival and we can't wait to welcome existing and new customers, young and old to our pop-up shop. Music festivals create a happy, weekend community which we are perfectly placed to serve, getting closer to customers with our unique convenience offer, providing high-quality and value-for-money essential items to help festival goers make the most of their Glastonbury experience.
'As the first national food retailer to work in this way with Glastonbury, we are developing exciting and unique plans together for the festival store. Equally, if the planning application is approved, opening a Co-op in Pilton would give us the opportunity to continue to serve the local community once the music has stopped and the tents have been packed away," she added.

Glastonbury founder Michael Eavis said: "When I was a small boy there were three shops in this village. My earliest memories of going to the shop were to buy one penny packets of sherbet! Since then, one by one, the shops have closed and for several years we've had no shops at all.

"But now, thankfully we've managed to persuade the Co-op people to make a pledge and commit to trying to provide our marvellous village with a model village shop. We're so lucky and my enthusiasm is shared right across the village."

Last year the Co-op ran pop-up shops at the Reading and Leeds, Download and Latitude festivals.