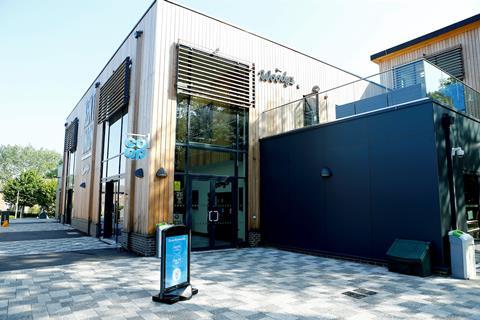 The Co-op will open its sixth franchised store - its first in the north east - in time for the new academic year.

The 2,500 sq ft Newcastle University outlet will join two other university franchises, at Leeds, West Yorkshire and Kent.

Three Costcutter stores also operate Co-op franchises.

The Newcastle store will see the existing students' union unit extended and transformed.

Newcastle University Students' Union will run the shop, which will provide students with employment opportunities.

It will sell the Co-op's full range of fresh, healthy foods, extended vegan and free-from offerings and a wide range of Fairtrade products.

The new store is part of an opening programme that could see the Co-op's franchise model grow to 200 outlets over time and 20 by the end of this year, according to CEO Steve Murrells.

"This is an important development for Co-op. Our franchise stores provide an exciting opportunity to grow our brand and create value for our partners and communities," said Co-op head of new channels Martin Rogers.

"At the heart of the Co-op it is about connecting communities, bringing people together and making a difference. In line with other work we are doing with students' unions across the country, Newcastle Union is a natural progression, with the new store having the choice, ease and convenience tailored to serve campus needs."

Graham Hattam, Newcastle University Students' Union director of commercial, said the new store supported the union's focus on providing healthy, affordable, fresh food and drink for students on campus, and complemented its overarching objectives around enhancing the student experience.