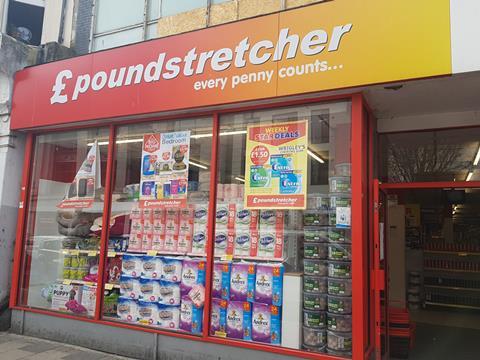 Company voluntary arrangements for retailers have become more and more popular in the past few years as means of restructuring the property portfolios of retail businesses. They allow retailers with expensive and uneconomic premises to agree rent decreases with commercial landlords (sometimes down to zero) and potentially rescue themselves from dire financial circumstances.
However, landlords have consistently objected to CVAs because they force rent reductions and other terms on reluctant landlords.
Take Poundstretcher, which has been served with notices by 63 landlords since the approval of its CVA, which was launched in July 2020.
In a move mirroring many other retail CVAs, the plan split its estate into categories A, B and C. Properties in category A were considered viable with no rent reduction, while landlords in B were told their premises were only viable with rent reductions, and those in C were deemed viable "only if zero rent is paid".
However, the CVA also gave category B and C landlords the right to terminate their leases. Of the 63 termination notices, 14 were on category B properties, and 49 were on category C.
While the latter is unlikely to overly worry Poundstretcher, the former will concern it – and should perhaps worry the rest of the retail industry, too.
Up until this point, it has been felt that landlords would be hesitant to terminate leases with reduced rents, due to the difficult nature of the commercial property market, forcing many of them to accede to what they perceived as the unjust terms of retail CVAs.
However, the category B notices served to Poundstretcher could be a sign that the status quo is shifting, and landlords are more willing to reject CVA terms and seek alternative tenants for their premises.
Retail CVAs almost all give termination rights to landlords as the alternative to the reduced rents and altered terms. Indeed, recent court decisions, including two from earlier this year, have meant that termination rights as the quid pro quo for rent reductions has become standard practice. As such, CVAs can only really work if landlords view termination and exposing the premises to the market as too risky and, therefore, prefer to accept the reduced terms under the CVA. These category B notices are evidence that some landlords are now prepared to decline the CVA imposed rent reductions and try their luck by terminating leases and putting properties back on the market.
This is a key development in the landlord-retailer relationship, as it could be an indication that the power balance between the two is shifting. If anything, it certainly makes CVAs for retailers more challenging. If landlords begin to view terminating leases and re-letting premises as the lesser of two evils when compared with the terms of retail CVAs, that is likely to minimise the degree to which retailers are able to slash rents through the use of CVAs and may mean some retailers cannot force through the cuts in rent necessary to turn a struggling business back to profitability.