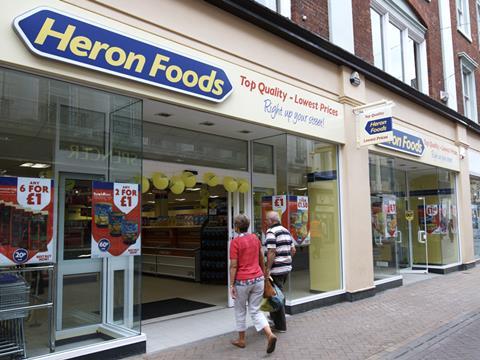 Heron Foods is opening 30 new stores this year as it seeks to ramp up operations following B&M's £152m takeover last August.

The frozen food discounter is set to expand further south with store openings in Luton and Milton Keynes and it will also add further sites in South Wales later this year.

It is looking to recruit about 500 staff for the new stores by July, with jobs available across its stores as well as its warehouse and distribution site in Melton, near Hull.

These vacancies span a number of locations throughout Yorkshire, Lincolnshire, Greater Manchester, Northumberland, Cheshire, Nottinghamshire and South Wales.

"At a time when many other retailers are struggling or downsizing their operations, we want people to know that we have loads of great opportunities for careers, and importantly development and progression," said MD Tony Dobbs.

"We provide a unique working environment. We have retained a small business ethos, yet we can promise a fast-paced, innovative and exciting workplace for anyone who joins us.

HR manager Fiona Dawson added: "We are looking for enthusiastic candidates with the will to progress and who have the drive to achieve results. We have positions available right now, including store management, duty management, senior sales assistants and part-time sales assistants. We offer competitive salaries for all our roles, together with a generous store discount at both Heron Foods and B&M.

"No matter what their background, we're keen to find strong food retail managers who can support our business growth while developing and promoting our junior managers. Succession planning is key to our success and we endeavor to provide opportunities for everyone through our 'Future Flyers' programme."

Heron Foods currently has 269 stores and employs over 3,000 people across the Midlands, the north of England and Wales.