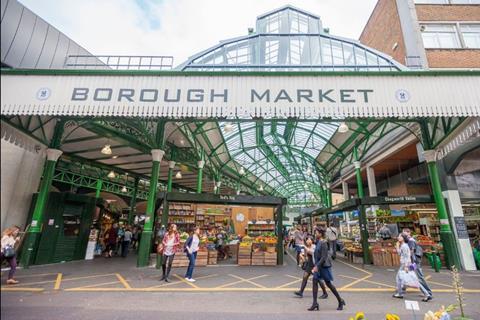 Terrorist groups looking to maximise fear and disruption often attack public spaces, leaving retail businesses at risk of being affected by such an incident. That said, it's surprising that many grocers do not have relevant insurance and may be unaware of the risk they bear.
Standard commercial policies exclude terrorism. To benefit from cover, businesses either need to purchase a specific terrorism policy or pay additional premium to extend their existing cover. Recent research by ComRes suggests that as many as 62% of UK businesses have not purchased additional cover. In fact, 20% of businesses (mistakenly) believe their current policy would respond to terrorism and 25% are unaware that they could purchase specific cover.
Another part of the story is the difficulty of making sure the insurance is fit for purpose. Traditional insurance policies require damage to property. However, a retail business could be affected in a number of different ways without suffering any property damage. For example, Borough Market and all of the businesses in it, which had suffered only limited property damage during the London Bridge attack of June 2017, were closed for 10 days while the authorities conducted investigations. If a business sells perishable stock, even a relatively short interruption (maybe even due to restrictions imposed in fear of an attack) may cause disproportionate disruption.
The good news is that the insurance industry continues to work hard to make sure its products provide the cover needed. Recently, the government-backed reinsurance scheme, Pool Re, which (subject to a loss retention) reimburses member insurers for terrorism claims, expanded its protection to include financial losses unrelated to property damage.
The best way to manage this risk is to understand it. Grocers should understand what risks their businesses face, establish where there are gaps in their insurance and consider what other risk mitigation strategies they could employ.
Grocers are particularly exposed to financial loss flowing from closure – retailers may have premises in bustling 'target' areas, while manufacturers and wholesalers may hold large volumes of perishable stock.
With a view to ensuring that they are adequately protected, grocers should check how terrorism is defined in their policy. Policy definitions of terrorism often refer to individuals acting in connection with terrorist organisations to overthrow or influence the government. However, terrorists might fall out of the grocer's cover if they have been radicalised via the internet and have weak (if any) links to a terrorist organisation.
They should also check what types of loss to which the policy responds. Terrorism cover responded to business interruption loss flowing from damage to insured buildings. Although Pool Re can now cover financial loss, not all cover is provided on such terms.
Finally, they should come up with a contingency plan, and work out to what extent their policy would meet the costs involved.