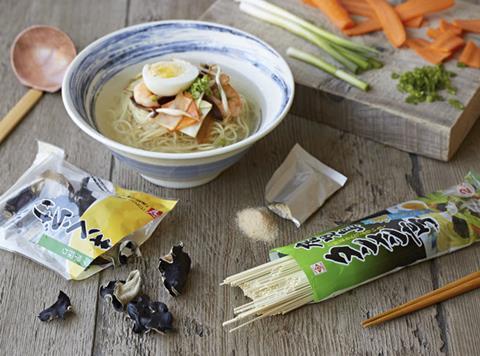 A Japanese food centre is set to open in Panton Street, Central London in September 2017.

Japan Centre will be London's only dedicated Japanese food hall, which will combine a main food hall, three different 'specialist' rooms, central courtyard eating area, open kitchens and a Japanese entrance experience.

The first specialist room will be The Tea Room, where customers will be able to order tea by the gram and browse, as well as sample different products. The Sake Room will allow customers to browse, sample and purchase from the wide range of sake available with experts available to help.

Lastly, The Miso Room will serve fresh miso and customers will be able to sample and learn about the different uses of miso in cooking.

The main food hall will offer a wide range of fresh, dry and packed goods with a large selection of daily ingredients such as dashi, soy sauce, seaweed and freshly milled rice. There will also be a Japanese bakery, fruit & vegetable stalls, fresh sashimi fish and meat counters and a homeware section including books, magazines, ceramics, Japanese confectionery (wagashi), gifts and a gift wrap area.

A demo kitchen will offer live demonstrations and a traditional yatai (mobile food stall) will be situated at the entrance.

There will be also be take-out available from the main sozai deli counter, where a wide selection of freshly prepared foods including ramen, udon, Japanese curry, gyoza and tempura will be available. Customers can also dine in the 100-cover central courtyard.

"I am very proud to announce the launch of the new Japan Centre flagship store in Panton Street," said Take Tokumine, CEO of Japan Centre. "This central location off Leicester Square will be the new home for all things Japanese in London with our Japanese take on the shop, dine and experience concept. I'm very excited to be opening the doors this autumn".