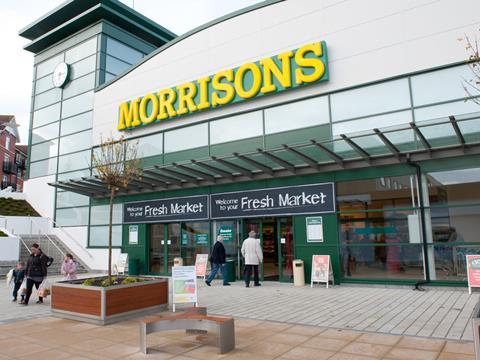 Morrisons has started offloading a swathe of development sites as the retailer undergoes a cull of its property team orchestrated by new chief executive David Potts.

One agent claimed Morrisons had left developers "high and dry" after pulling out of several deals all over London and the South East and had "completely annihilated" its property team.

This began in March when Potts gave property and strategy director Gordon Mowat his marching orders, along with several others including Nigel Robertson, head of the convenience business.

Two separate property sources told The Grocer "a lot" of the property team had been made redundant and put on notice. They are part of the 40% reduction across all departments, or 720 individuals, announced in April. A property source said: "Morrisons are dropping everything. They're letting a lot of councils down."

One of the latest sites Morrisons was understood to have withdrawn from was land at Romford Ice Arena, in a joint venture with the London Borough of Havering. This was to have supported an 81,000 sq ft Morrisons, petrol station and housing development as part of the Romford Leisure Development, including swimming pools, fitness centre and other facilities.

A council spokeswoman said Morrisons was deciding what to do with the land. "They might well be selling it," she said, "It's up to them. What they want to do with it is irrelevant from our point of view."

Another was a site with consent for a 75,000 sq ft superstore and new homes in Walthamstow, East London, as part of a £65m mixed-use scheme on the South Grove site, near St James Street Station, in a deal struck between Morrisons and Waltham Forest Council two years ago. The site has been sold to a joint venture between Osprey Equity Partners and Hadley Property Group.

Eight other development sites, that would have supported stores of up to 30,000 sq ft, have been earmarked for sale through commercial property and planning consultants Rapleys. They are Chapel Allerton, Leeds; Bolsover, Derbyshire; Trowbridge, Wiltshire; Newmarket, Suffolk; Wallingford, Oxfordshire; Tonbridge, Kent and Acocks Green, Birmingham.

These come on top of the 23 M Local stores Morrisons announced it planned to close at the time of its annual results when it said it was "effectively pausing convenience".

Morrisons declined to comment on the site disposals or the number of job losses from the property team.

"We are not going to answer the questions. We had a consultation process and anything to do with the sale of property is not something we are going to get into at the moment," a spokesman said.