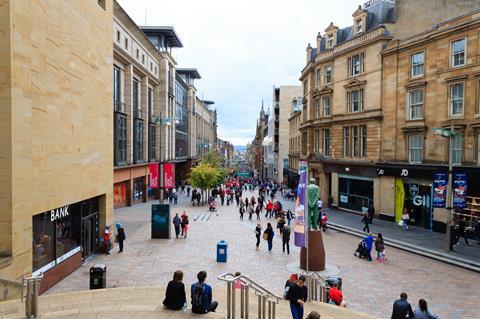 Retailers and landlords are to share the cost of making shops greener under a new protocol agreed by the two sectors.
The protocol outlines changes needed for retail property carbon emissions to reach net zero by 2040, in the hope they will become a feature in the conditions of leases.
Under the 'Retail/Landlord Net Zero Building Protocol', backed by the BRC and British Property Federation, retailers and landlords should both invest in improvements such as LED lighting and better insulation.
They should also share the cost and benefit of ensuring the building is suitable for steps such as solar panels on the roof, while sharing data on energy use.
The recommendations are among a number of 'principles' which should be "reflected in the clauses of new leases" over time, according to the protocol. The principles are split into two areas: improving energy efficiency and using more renewable energy.
The protocol forms part of the BRC's Climate Action Roadmap, first announced last year, aiming to ensure retail and its supply chains are net zero by 2040.
BRC CEO Helen Dickinson said the aim was to give retailers and landlords the "language and structure to create a greener property market".
"The Net Zero Building Protocol is a great opportunity for retailers and property owners to work together towards a greener future," she said.
"The protocol is the first of its kind to address the sustainability of retail sites with an ambition to improve energy efficiency and embrace renewable energy."
BPF CEO Melanie Leech said: "Landlords are committed and ambitious about retrofitting properties to improve energy efficiency and deliver on net zero.
"We welcome an initiative that brings tenants and landlords together to reduce carbon emissions, as open dialogue and data-sharing will be vital to effective collaboration and delivery."