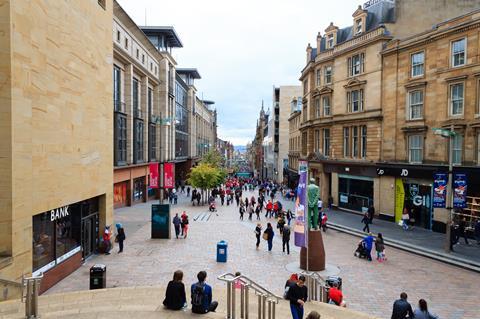 Commercial rent debt will exceed £7.4bn by the end of the year as businesses grapple with the latest Covid restrictions, according to new data.
Remit Consulting, which has been working with the British Property Federation to monitor rent debt throughout the pandemic, warned increased restrictions could hit payment levels of December quarter invoices.
It comes after speculation at the weekend that additional restrictions could be on the way ahead of Christmas, after health secretary Sajid Javid told the BBC's Andrew Marr Show they could not be ruled out. "There are no guarantees in this pandemic," Javid said. "At this point we just have to keep everything under review."
Remit said investors could expect a shortfall in rent for the September quarter of around £435m, meaning that by the next payment day on 25 December the running total since March 2020 would hit £7.4bn.
"This is bad news for investors, and for anybody whose pensions and savings are invested in real estate," said Remit assistant consultant Laura Andrews.
"While the emergence of the Omicron variant of Covid-19 may not have a great impact on the figures for the last three months, the increased restrictions, particularly in the retail and leisure sectors, may affect the amount of rent collected when the December quarter invoices are issued by landlords and property managers."
From 25 March, emergency protections for commercial tenants against eviction and rent debt recovery action by landlords are set to end.
Andrews said payment levels had been steadily improving quarter by quarter but the mounting debt could take years to resolve.
"With the government's moratorium on eviction of business occupiers for non-payment of rent due to end in March, and the introduction of the Commercial Rent (Coronavirus) Bill, the situation regarding outstanding payments should be clarified over the coming months.
"It will not, however, be a fast process, and we can expect that it will take years to resolve."