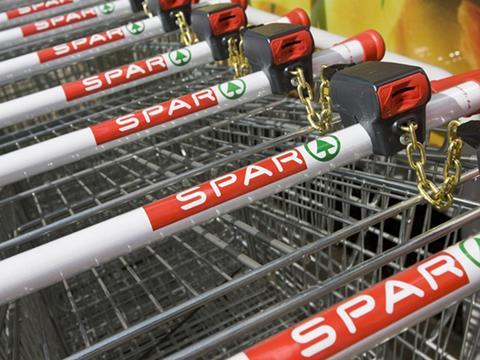 Spar International has secured new licence agreements with two partners in Russia as it forges ahead with plans to expand Spar retail operations in the country.
The deal with Intertorg and Azbuka Vkusa will result in the opening of 45 Spar stores in the Moscow region over the next 12 months and comes on the back of a record year for Spar Russia, in which retail sales grew by more than 30% to 74.06 billion rubles - equating to €1.45 billion.
At present, Intertorg holds a licence with Spar in the St. Petersburg region and operates 56 Spar supermarkets, including two hypermarkets. The company also runs 38 supermarkets in Moscow which will transition to the Spar brand as part of the latest licence agreement.
Azbuka Vkusa currently manages eight Spar supermarkets in the Moscow region.
"The agreements with Intertorg and Azbuka Vkusa mark the next phase in the development of Spar in Russia," CEO of Spar Russia, Sergey Loktev, said.
"The non-exclusive licences mean our partners in the Moscow region will work together to maximise the growth of the brand in the city, utilising their deep understanding of the Russian consumer and sharing Spar's commitment to delivering freshness, value, service and quality."
Dr Gordon Campbell, CEO of Spar International described the retailer as having a 'proven record of resonating with Russian shoppers' over the past 15 years.
"The results announced today are proof of the increasing popularity of the brand to a point where, taken collectively, the Spar Brand now ranks among the top 10 retailers in Russia."