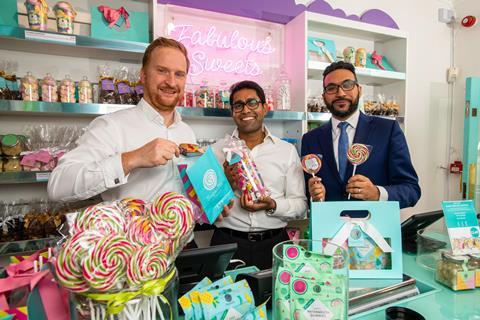 Gourmet sweet retailer SugarSin has revealed plans to launch a second London store and open overseas franchises.

Former accountant Jiten Shah bought the business in June, including the Covent Garden shop, for £475,000. He plans to open a second store, in Westfield White City, by 2021.

Shah also plans to open franchises in three major international cities by 2023.

SugarSin has begun negotiations with potential distribution partners in the US, Europe, Middle East and Asia. It is also reviewing locations in the US, Middle East and Far East for its new franchises.

Plans are in place to grow the business's revenue by at least 20% to £1.4m in the next year.

Shah has devised a new export strategy to build on current international sales in Canada, Australia, New Zealand and Spain, and is looking to secure new UK stockists to add to Boots, Clintons, Debenhams and Selfridges.

Shah said UK exports of confectionery products had grown by nearly 5% in the past year, reaching almost £230m, according to data from HMRC.

"SugarSin has developed a cult following in the UK and there's a clear opportunity to boost the company's global profile via franchisees in major international cities and through distribution.

"It's for these reasons that this business made such an appetising prospect for acquisition," he said.

SugarSin was founded by sisters Anna Nilsson and Josefin Deckel in 2009 after they moved to London from Sweden.

Its luxury lineup includes Strawberry Daiquiri Gummies, Triple Chocolate Honeycomb and Sparkling Rosé Jar.