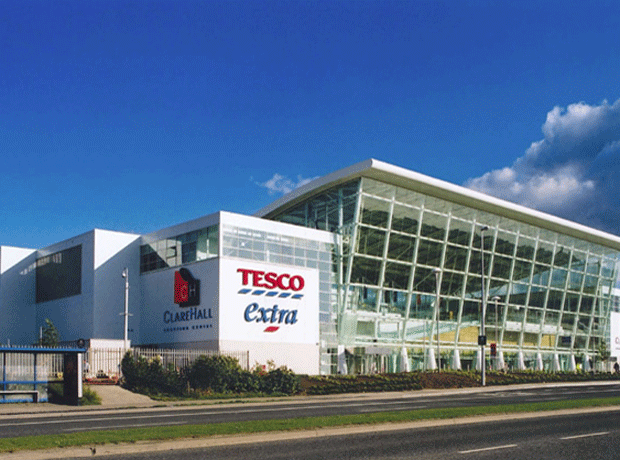 Tesco is being sued by a property developer over claims it breached competition law by stopping rival retailers from opening stores near one of its supermarkets.
The claim, issued by Manchester law firm Pannone Corporate, on behalf of High Peak Developments, relates to Tesco's refusal to release a restrictive covenant that enables the retailer to control use of the land surrounding its store in Whaley Bridge, Derbyshire.
Tesco bought the land for its store in 1997 and insisted that the surrounding land not be used in the future for the sale of food, convenience goods or pharmacy products.
High Peak Developments claims Tesco's refusal to release the restrictive covenant affecting the land it owns, adjacent to a Tesco supermarket, breaches the Competition Act 1998.

It is seeking a declaration that the restrictive covenant is void and unenforceable, and damages for the losses incurred as a result of its inability to develop the site.
In 2010 the Competition Commission (now the Competition & Markets Authority) found restrictive covenants in favour of the largest supermarkets should be removed in very concentrated local markets where there is little consumer choice, as part of its three-year investigation into the supermarket sector.
Tesco has been forced to remove similar restrictions on a number of sites in order to comply with the so-called 2010 Order but it claims the conditions do not apply at Whaley Bridge.
"These covenants are controversial to say the very least. Our client has attempted on several occasions to negotiate a settlement with Tesco to remove the restrictive covenant," said Gareth Birch, solicitor at Pannone Corporate,
"However, despite much effort, we have now been forced to issue legal proceedings. Our client firmly believes that Tesco has taken an anti-competitive stance. They also believe that a new entrant from the discount sector would better service the needs of the local community."
A Tesco spokesman said: "We have been in commercial negotiations about a site next to our Whaley Bridge Superstore and remain willing to continue these negotiations to reach a mutually acceptable agreement."