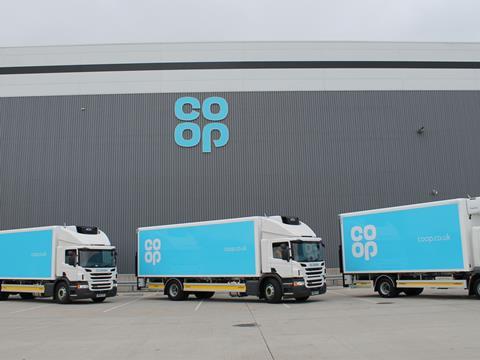 The Co-op has agreed terms on a new £45m distribution centre as it continues its focus on growing in London, the south and south east.

The retailer said the new 661,000 sq ft depot - to be located just off the A1 at Bedfordshire's Symmetry Park, Biggleswade - was expected to open in early 2022 and would create up to 1,200 jobs.

The 50-acre Symmetry Park was purchased by developer DB Symmetry in summer of 2017 and has subsequently been granted detailed planning consent for up to a million sq ft of logistics space. Co-op has secured a 20-year lease on the site. Construction is due to start towards the end of 2019.

"This is a vital step in our journey to get closer to our customers and their shopping needs by offering the products they want and care about from stores which are closer to where they live," said Co-op retail CEO Jo Whitfield.
"The new site will extend capacity across our logistics network. This will help stores to better serve communities and support our ambitious growth plans across London, the south and south east. This is an exciting development - we believe a strong Co-op can create stronger communities and the investment is indicative of both the performance of the Co-op and the delivery of our food strategy."

Co-op supply chain and logistics director Andy Perry added: "The new site will form part of an integrated review and rebalancing of volumes across our network - it will provide greater scale while future-proofing our operations. The move will reduce road miles, overall supply chain costs and supports our stores in the south by having more of our products closer to our members and customers and the communities in which they live and work."

The Co-op said it was on track to open 100 new food stores in 2018.

The last news comes after the society opened a a new £6m distribution centre at Inverness Airport Business Park in August.