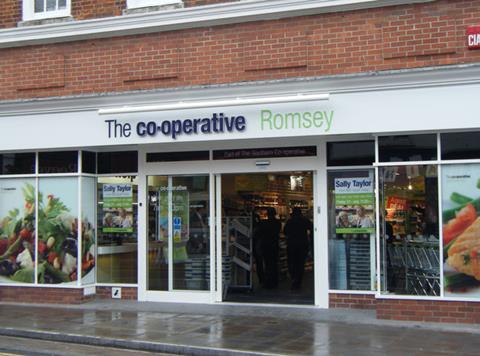 The Southern Co-operative plans to open 20 new food stores following another year of strong growth and a 4.7% increase in retail sales.

Store sales (excluding fuel) were up £14.9m to more than £334.9m in the 53 weeks to 30 January with a 3.1% hike in like-for-likes in the last quarter.

Total operating profit for the group, which includes 195 food stores and 52 funeral homes, was up 4.4% to £4.8m.

Chief executive Mark Smith said the society invested £17m back into the business last year. The Grocer understands this year that figure could top £20m.

"In our food business, this investment enabled us to open 11 new stores, and to implement important changes to store layouts that will enable us to more accurately match our product ranges to the needs of local customers."

Smith said of particular note was the success of locally sourced products, branded as Local Flavours and now stocked in 75% of stores, of which sales increased by 10%.

"More generally, like-for-like food sales strengthened during the year and were 3.1% higher in the final quarter," he added.

The Portsmouth-based society, which has stores across 11 counties, is expected to publish its full results and annual review later this month.

"In the coming year we will focus investment on further developing our convenience food offer, including additional work on ranging and the opening of 20 new stores, whilst we continue work to mature the more recent openings in our end of life services business," Smith said.

"Our long-standing commitment to supporting our communities will benefit from the launch of our Love Your Neighbourhood initiative in 2016."

Smith said the results reflected well on the hard work of colleagues and it planned to continue investing in its internal TSC Academy.

It also highlighted further progress on its project to improve energy efficiency and reduce carbon emissions.

Since 2010 energy efficiency had improved by 38%, while installation of LED lighting in all food stores this year was due to save a further 1,800 tonnes per annum of carbon and approximately £0.4m a year in electricity costs.

Profit sharing totalled £2.8m during 2015, rewarded member purchases at 2p in the £1 while local communities benefited from total contributions of nearly £0.7m.