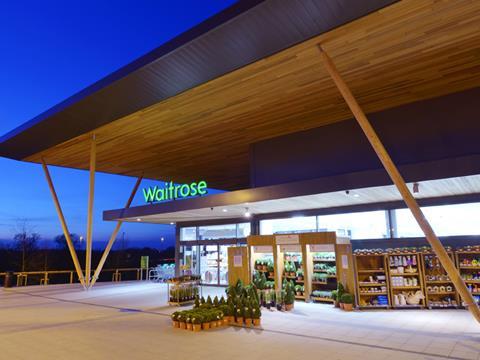 Waitrose will boost its presence in Greater London and the Home Counties as part of its expansion plans. The supermarket has announced it will be opening 14 new stores in 2015, of which seven are convenience shops and seven are supermarkets.
"Our focus with little Waitrose convenience shops in 2014 was central London," said a Waitrose spokesperson, "but in 2015 we are looking at opportunities within the M25 and surrounding counties."
Waitrose will create hundreds of new jobs at the new stores, and in addition will also be relocating one Waitrose store and redeveloping two others this year.
The first new Waitrose stores to open will be Wollaton Nottinghamshire - a Co-operative Group acquisition - and the Horsham West Sussex store, which is a relocation of an existing branch to a new unit beside John Lewis.
A further three stores will open in the summer, in Surrey, Saffron Walden, and Scotland, and in autumn new stores will open in Oxford, London, Hampshire, Surrey, and East Sussex.
As the supermarket revs up its expansion plans, there will also be up to six more little Waitrose convenience shop locations to be confirmed for autumn 2015.
Going forward to 2016, Waitrose has plans to open further stores in Scotland, Cornwall, Nottinghamshire, Shrewsbury, and Worcester.
This news follows the upmarket retailer's generally positive Christmas sales results, with like-for-like sales up 2.8% over the Christmas period.