Between taking flavour and design inspiration from high-end chocolatiers and being influenced by the growing plant-based and healthy eating trends, the retailer has launched an extensive new range of Easter products for 2018. Here's our pick of what will be hitting Aldi shelves this spring.
Watch: Aldi Easter range preview
The Products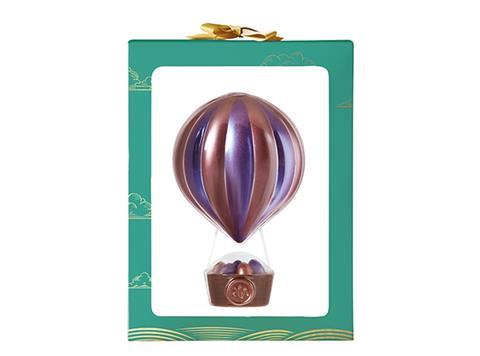 Specially Selected Exquisite Hot Air Balloon Easter Egg
RSP: £12.99x320g
Hand-decorated by British artisan chocolatiers, this hot air balloon is covered in a rose gold shimmer and the chocolate basket is filled with mini eggs in Denbies Whitedowns sparkling wine and gin and elderflower flavours. Aldi says this particular egg takes inspiration from the Artisan du Chocolat balloon egg which is available from Selfridges for £25.
Specially Selected Easter Egg Chocolate Layered Dessert
RSP: £6.99
Bringing Easter into the frozen aisle, this family-sized sharing cake is prepared by French expert bakers and "layers of delicate sponge and rich, creamy ganache come together to create something truly unique" according to Aldi.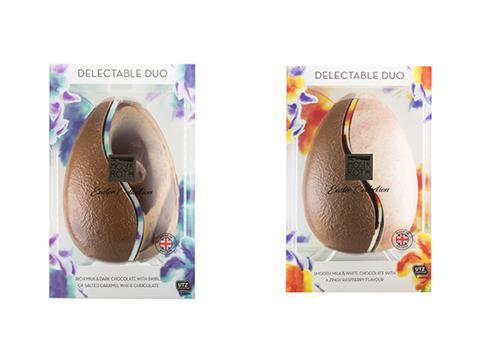 Moser Roth Delectable Duo eggs
RSP: £4.99x200g
Aldi says these eggs in milk and white chocolate with raspberry duo and milk and dark chocolate with salted caramel duo allows customers to "enjoy the best of both worlds".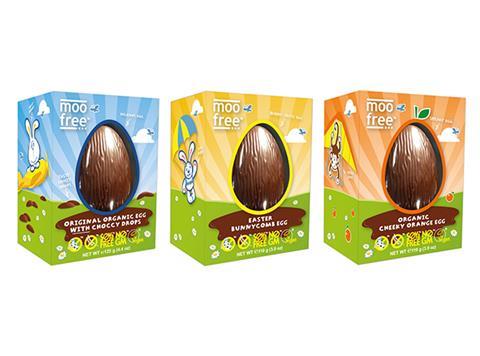 Moo Free Easter Eggs
RSP: £3.49x110g
These eggs are dairy-free, gluten-free, soy-free, vegan and available in three variants - original organic, bunnycomb and cheeky orange. They also contain no added sugar and according to Aldi the range is "just as good as the real deal"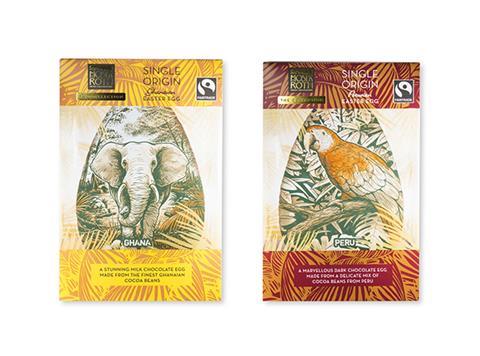 Single Origin Easter eggs
RSP: £4.99x180g
Inspired by Betty's Brazilian Single Origin eggs but available for £22 cheaper, these half eggs in Peruvian Dark Chocolate and Ghanaian Milk Chocolate are Fairtrade and printed with animal designs.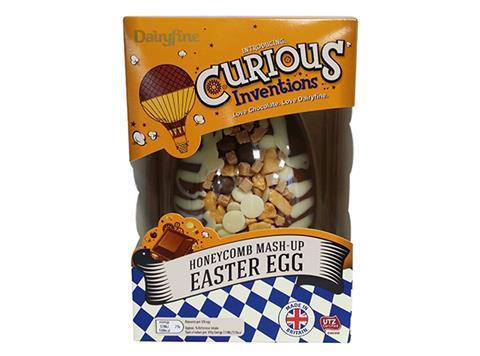 Dairyfine Curious Inventions Easter egg
RSP: £2.99x200g
These milk chocolate mash-up eggs are available in three flavours - popping candy, rocky road and new for this year honeycomb. Aldi says these eggs are the "perfect pick for the bigger kids this Easter".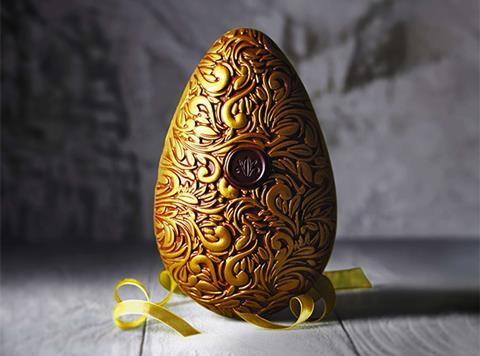 Specially Selected Exquisite Imperial egg
RSP: £8.99x265g
Hand-decorated with gold lustre, this milk chocolate egg is inspired by the ornamental Faberge style and features a dark chocolate seal.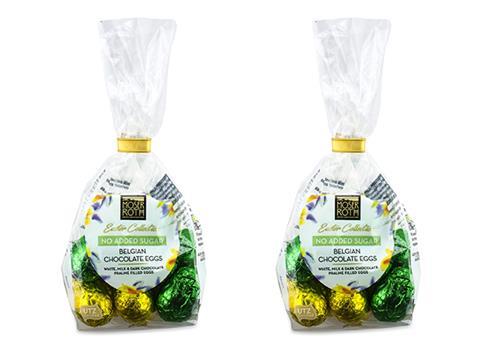 Moser Roth No Added Sugar Belgian Eggs
RSP: £2.99
In milk, dark and white praline flavours, these mini eggs are made with Belgian chocolate and no added sugar or artificial flavourings.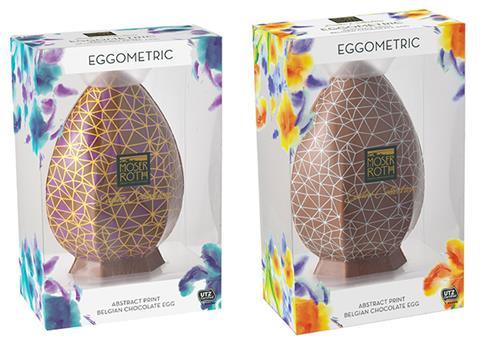 Moser Roth Eggometric Egg
RSP: £4.99
Complete with a chocolate stand, this abstract Belgian chocolate egg takes inspiration from the Hotel Chocolat Facet egg which is priced at £20.