Health and inclusivity are the buzzwords for Asda's new spring/summer range and as a result, a huge part of its new range includes new lean meats for the barbeque, vegan twists on summer favourites and its biggest free from bakery range yet. Here's our pick of what will be coming to Asda shelves this summer: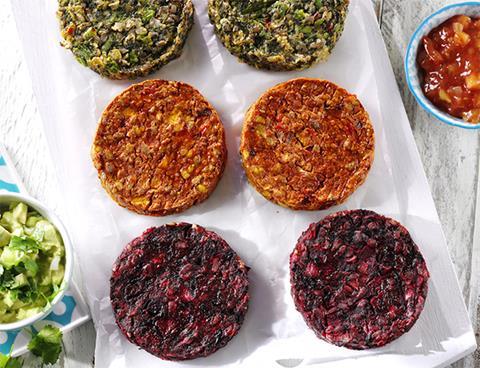 Frozen Vegan Burgers
RRP: £1.50/2
Asda's first 100% own-label vegan burgers are available in three variants: Edamame, Asparagus & Mint, Beetroot & Sunflower Seed and Smoky Butternut Squash & Red Pepper. These vibrantly coloured burgers are "perfect for barbecuing, topped with crisp summer salad."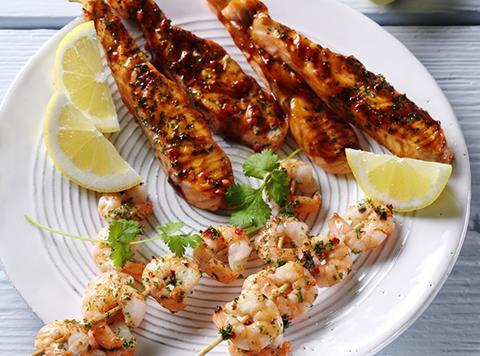 Salmon Kebabs with Teriyaki Sauce and King Prawn Kebabs with Sweet Chilli Sauce
RRP: £3.00
Asda has expanded its range of barbeque-ready fish and shellfish with two new lines. The salmon kebabs are coated in a "sweet and sticky teriyaki glaze" and the king prawn kebabs have a "sweet chilli kick". Both come pre-skewered to make them easy to prepare and "ideal for guests to grab at the barbeques.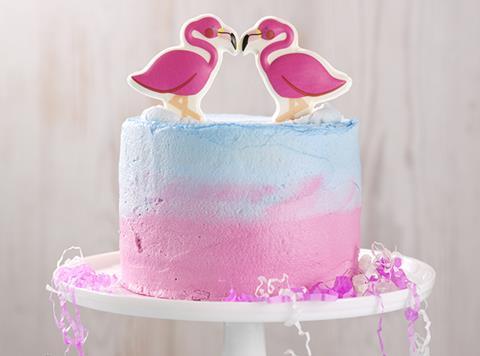 Flamingo Cake
RRP: £11.00
Topped with two edible flamingos, this pastel pink and blue ombre cake has "layers of frosting to give sweet bursts to complement the fluffy vanilla sponge cake". Coming to stores in April.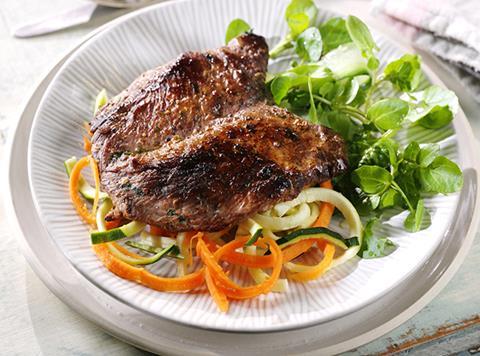 Extra Special Duck Breast Steaks
RRP: £5.50
Launched late last year as part of a push on British game, Asda expects these butterflied steaks to be a healthy favourite for barbeques this summer due to their low 3% fat content which is even leaner than its turkey lines.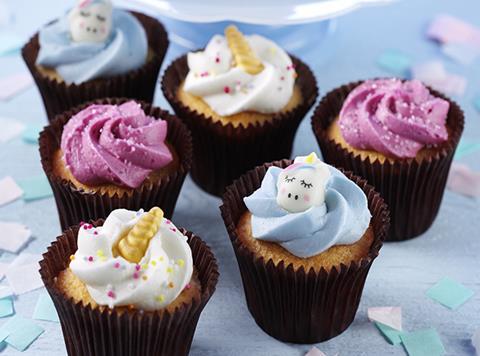 Free From Unicorn Cupcakes
RRP: £4.50
The unicorn trend is going nowhere. These vanilla sponge cakes are topped with unicorn faces, horns and sprinkles and Asda says they are the "ultimate fantastical treat for any party". Coming to stores in April.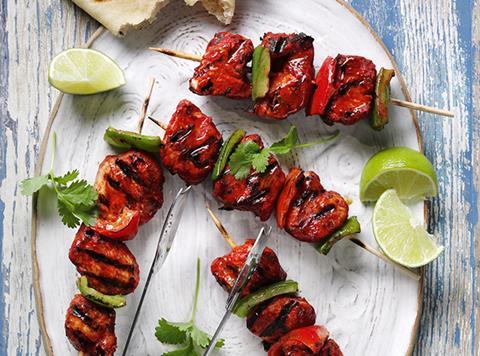 Butcher's Selection Tandoori Turkey Kebabs
RRP: TBC
A leaner take on the traditional Indian favourite, these kebabs are marinated in "authentic tandoori spices with crunchy mixed pepper slices".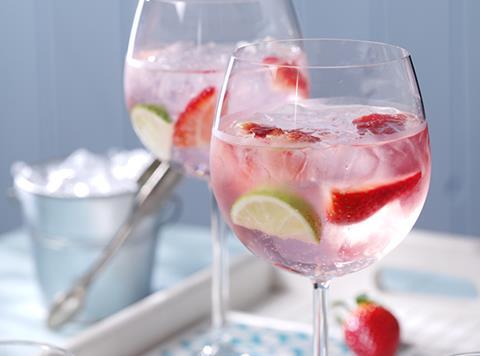 Extra Special Triple Distilled Pink Gin
RRP: £16.00
Joining the flood of pink gin coming to market, Asda's offering is triple distilled in Manchester and is "infused with flavours of strawberries, raspberries and red currants" to achieve the hue.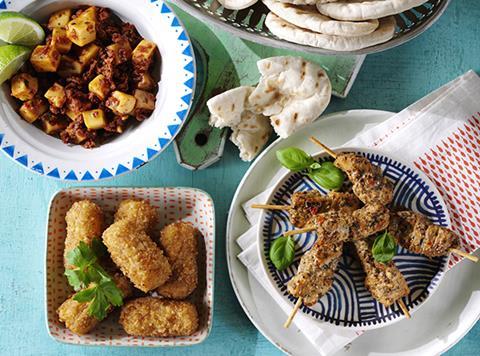 Chilled Tapas Range
RRP: TBC
Asda is expanding its chilled tapas options with new Greek and Spanish inspired options including Smoked Ham & Cheese Croquettes with ham hock and onions, Souvlaki Chicken Skewers in a zesty garlic lemon & herb marinade, Iberico Cheese & Sun-Dried Tomato Tapenade and Mini White Pittas.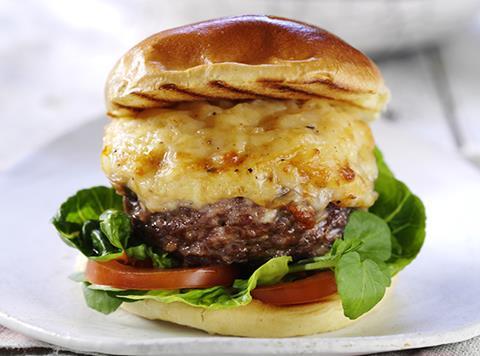 Extra Special Truffle Mac & Cheese Topped Beef Burgers
RRP: £3.00
Made with 100% British beef, the burgers come with a mac and cheese topping with added truffle shavings for "extra decadence"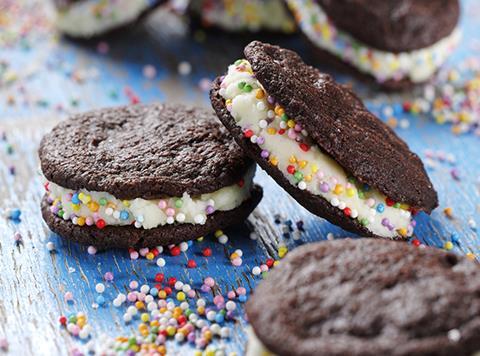 Free From Chocolate Cookie Sandwich Kit
RRP: £1.99
Free from gluten and dairy, this kit comes with an icing mix and decorations to make American-style cookie sandwiches.