The Co-op is catering for everyone this Christmas with a festive range including 16 free-from and 27 meat-free products. The retailer is hedging its bets on clementine, gingerbread and salted caramel being this year's festive flavour trends, incorporating them into traditional Christmas staples for a unique twist on classics. Here's a preview of our favourite products set to hit shelves this Christmas.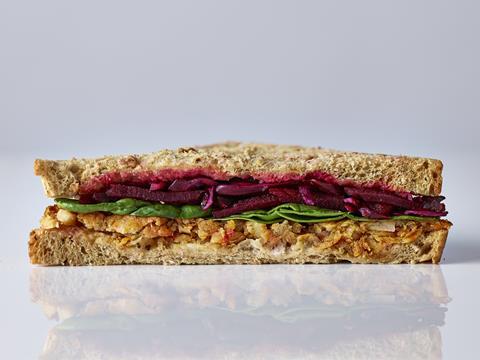 Bubble and Squeak Sandwich
RSP: £2.65
Containing a sweet potato bubble and squeak fritter, pickled beetroot and red cabbage slaw and Christmas spiced chutney, this festive vegan sandwich will be included in The Co-op's Food to Go meal deal range.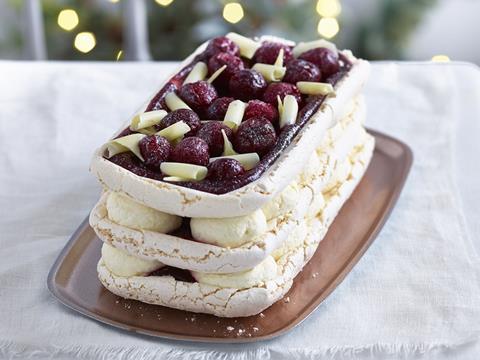 White Forest Meringue Stack
RSP: £6
This twist on black forest gateau features layers of meringue topped with whipped white chocolate cream and cherry kirsch sauce. Each stack is hand finished with sour red cherries, Belgian white chocolate curls and a dusting of silver shimmer.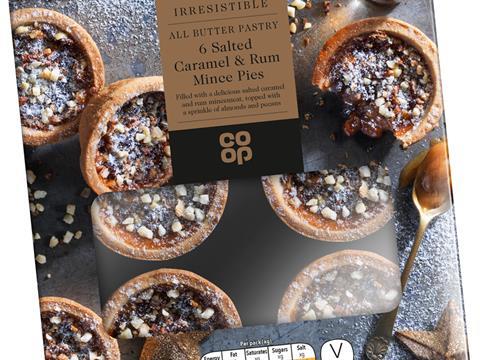 Spiced Salted Caramel & Rum Mince Pies
RSP: £2
Aimed at millennial taste buds, these bite-sized mince pies come six to a pack, filled with spiced salted caramel, mincemeat and rum and topped with almonds and pecans.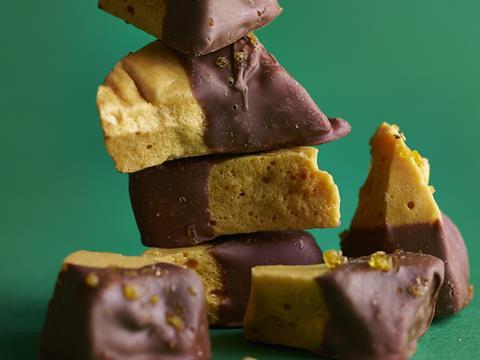 Clementine Crunch Chocolate Honeycomb
RSP: £2
For chocolate orange lovers looking for something decadent over the festive period, these handmade honeycomb pieces come dipped in clementine-infused Fairtrade milk chocolate. The retailer expects packs will be popular as Christmas gifts with each block of honeycomb hand decorated with clementine sugar crystals.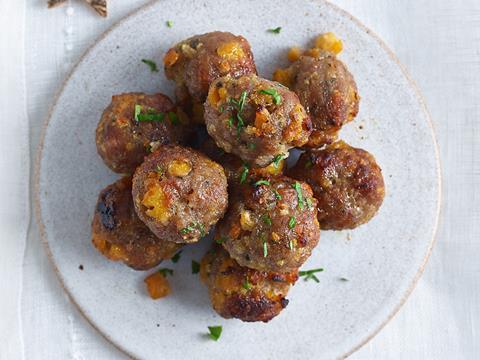 Gingerbread and Apricot Stuffing Balls
RSP: £3.30
One of The Co-op's most unusual takes on a Christmas staple, these stuffing balls contain outdoor-bred British pork flavoured with gingerbread, golden syrup and dried apricots for a sweet and festive spiced flavour with a sticky outer glaze.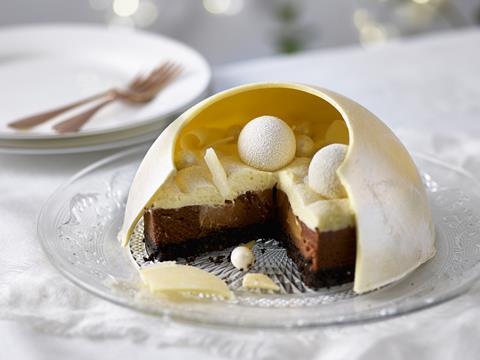 White Christmas Snow Globe
RSP: £10
In-line with the interactive dessert trend, this centrepiece is encased within a crackable Belgian white chocolate globe and features a Belgian milk chocolate cheesecake middle and a hidden salted caramel centre.
Read more Christmas 2018 range previews