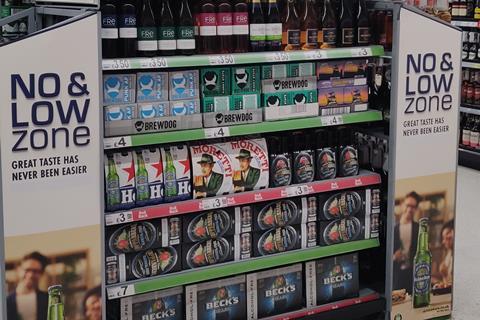 Asda is trialling new dedicated low and no alcohol fixtures.
The retailer, which currently has no and low bays in 180 stores, is trialling a new, more expansive 'No & Low Zone' fixture in 40 stores across the UK, with an eye to shaping its future strategy for the growing category.
An Asda spokesman told The Grocer: "From customer research we have found no and low alcohol products are not always the easiest to find in stores."
The new fixture features brands such as BrewDog's Punk AF, Kopparberg Alcohol-Free, and Gordon's Ultra-Low Alcohol Gin & Tonic.
The retailer had "witnessed fantastic growth within the no and low alcohol category with beers, wines and spirits all in growth", said the spokesman, adding no and low spirits "in particular is in triple-digit growth this year".