John Lewis might have got Elton John for its ad, but it was Iceland's palm-oil free range and accompanying viral campaign that stole the show last Christmas.
Perhaps the frozen specialist is hoping for a rerun with its new offer for this year: a plastic-free Christmas.
Some 16 products in Iceland's Christmas 2019 range have entirely plastic-free packaging, including starters, mains, desserts and party nibbles. A further eight have had their packaging redeveloped to "significantly reduce" plastic, according to the supermarket.
Here's our pick of the whole range, with or without plastic.
Check out our other Christmas 2019 range previews.
Prices are to be confirmed later this month.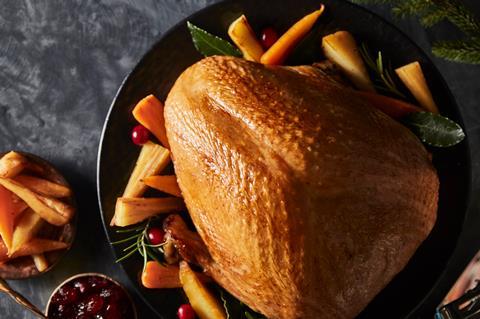 Luxury British Easy Carve Extra Tasty Turkey Crown
The ease of a roast-in-the-bag turkey – but without the plastic bag. For Christmas 2019, Iceland's turkey crown comes in a recycled paper bag instead, which the supermarket assures us does just as good a job of keeping in moisture and flavour.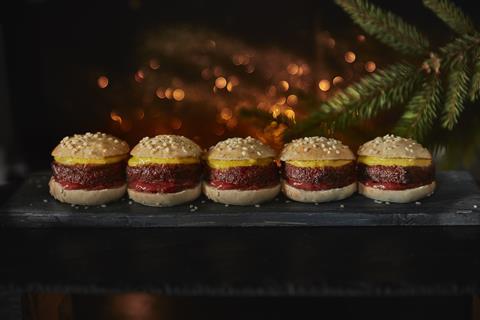 No Bull Burger Sliders
Just like cheeseburgers, only smaller, and without any cheese, or burgers. The vegan No Bull Sliders are made from plant protein and taste almost as much like the real thing as they look.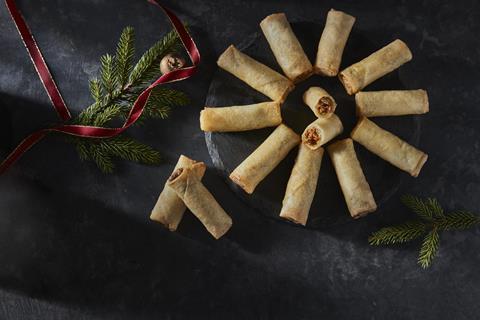 No Duck Spring Rolls
Iceland's vegan ranges are one the moves that has helped the supermarket win over more middle-class shoppers, and the selection continues to grow, with the addition of jackfruit and vegetable spring rolls in hoisin sauce. With no duck.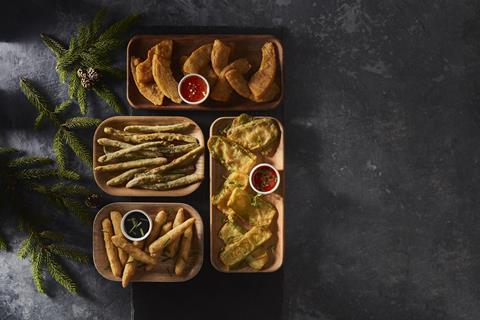 Tempura Vegetable Selection
No meat and no pretence. Just vegetables – cooked baby corn, green beans, courgette and pumpkin pieces – in a tasty tempura crispy batter coating.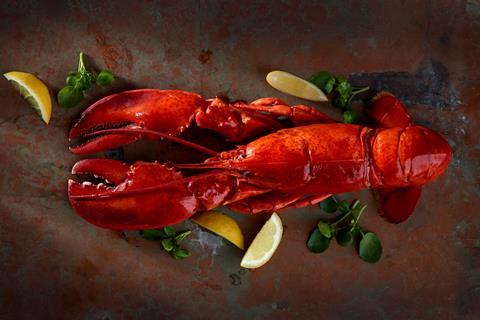 Luxury Canadian Whole Cooked Lobster
A show-stopping turkey alternative from the north-west Atlantic: a trap-caught shell-on Canadian whole lobster. With the added entertainment of watching guests wrestle it out of its shell.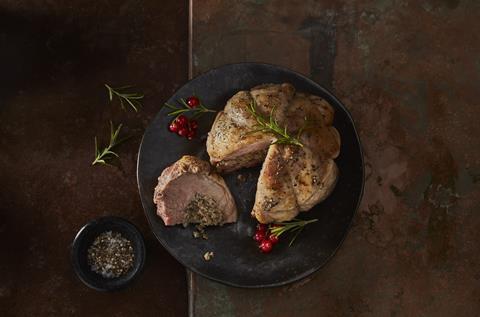 Luxury Lamb Cushion with Mint Stuffing
Or treat them to a slightly less challenging but equally impressive main with this rolled British lamb shoulder with mint butter and rosemary and mint stuffing.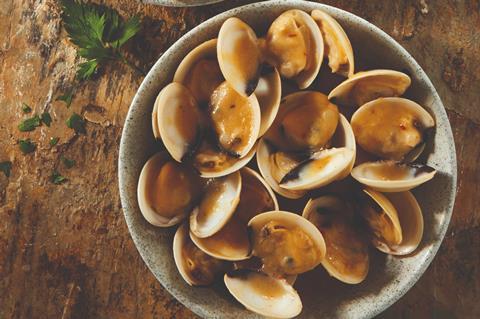 Luxury Whole Shell Clams with Chilli & Garlic Butter
Caught using dredges in the western central Pacific and served cooked in a chilli garlic sauce.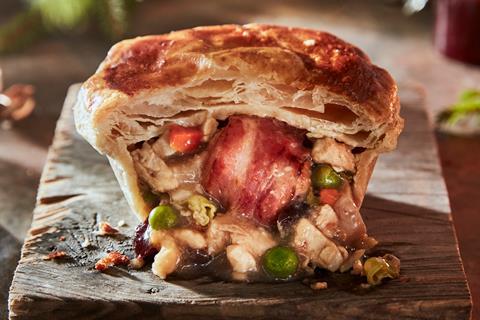 Festive Pie
All the components of a Christmas dinner – roast turkey, a pig-in-blanket, sprouts, cranberries, smoked bacon, onions, peas, carrots and stuffing – somehow squeezed into a pie. If Willy Wonka made a main course, it would probably be this.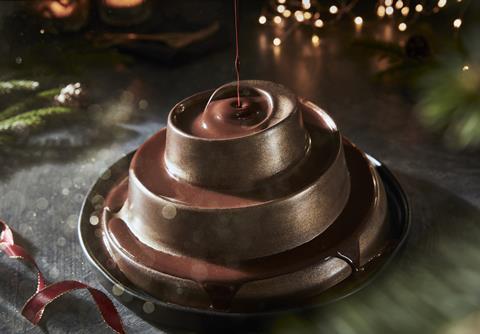 Luxury 5 Gold Rings
Belgian dark chocolate mousse on a dark chocolate cookie base covered in a golden dark chocolate shell. Pour on the sauce – yes, even more dark chocolate – and watch it spiral down the rings to pool in a rim around the bottom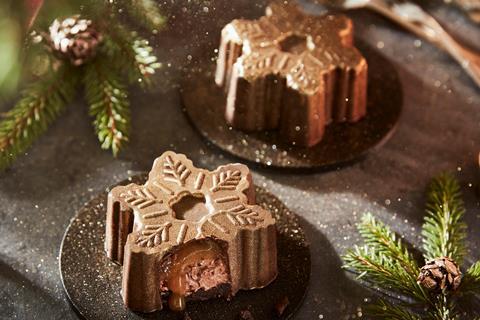 No Moo Chocolate Snowflakes
"OK snowflake, here's your dessert." You may wish to rearrange that sentence as you serve your vegan guests this single-portion snowflake-shaped dessert with a melting middle and dairy-free chocolate shell.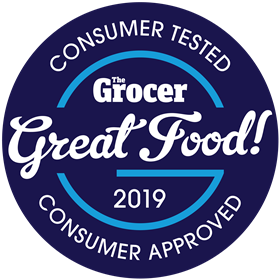 How do you know if the own brand product you're buying is as good as the big brand version? By looking for our Great Food and Great Drink labels, of course. Supermarket products with these on let you know that they have been tried, tested and loved by an independent panel, which is made up of hundreds of shoppers from across the UK.
Look out for the logos in store now.