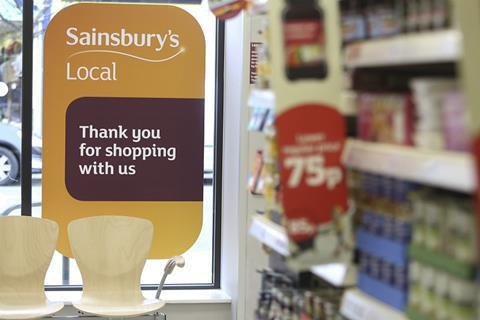 Sainsbury's is introducing a new bay in its supermarkets to promote small suppliers, The Grocer understands.

From next month the retailer will create a fixture dedicated to food and drink startup brands in 68 stores.

The move appears to be the next phase of Sainsbury's Future Brands initiative - a scheme designed to identify 'distinctive' disruptor brands and help them secure a listing with the supermarket as it looks to stand out from its big four rivals. Under the scheme, brands are offered guidance, mentoring and benefits such as free data before being listed in Sainsbury's Local stores and supermarkets, often in exchange for exclusivity.

Future Brands was formed in May 2018 and is led by Rachel Eyre, who moved across from Sainsbury's marketing team for the role.
The latest phase, known as Taste the Future, will see Sainsbury's rotating the products in the 'incubator' bays on a 12-week basis. Brands that do particularly well can expect a wider listing under the premise of "if it sells it stays", according to suppliers.

The project is set to kick off on 23 June. One supplier told The Grocer the initial participating stores are mainly located in London and the south of England.

Young Foodies has been working with the brands involved to help them maximise store compliance once they're launched into Sainsbury's stores. They include quark snack bar producer Yaar, Sleep Well milk, Fairtrade soft drinks brand Lemonaid, healthy food and drink companies Pip Organic and Feed, granola and bars supplier Earlybirds, No1 Rosemary Water, soft drinks manufacturers Brain Füd and Karma Cola.

Last year Sainsbury's overhauled its snacking range in its convenience estate under the Future Brands strategy when it introduced a host of fledging snack brands. The policy has also resulted in Sainsbury's introducing innovative new products such as edible crickets.

Sainsbury's declined to comment.