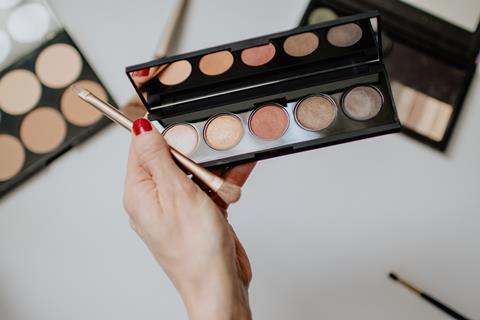 Supermarkets have slimmed down their beauty ranges as locked-down shoppers shun the category during the pandemic, data suggests.
Data from Edge by Ascential shows over 350 cosmetics SKUs were showing as unavailable on the websites of the big four and Waitrose from March to July, while only 67 new SKUs were added.
Foundation, lipstick and eye make-up were among the products hit hardest. Both own label and major brands including Rimmel, L'Oréal and Maybelline were affected.
Hair dye ranges have also been cut, with 70 hair colourant products from brands including L'Oréal, Garnier and Clairol showing as unavailable from March to July, versus 54 new SKUs [Edge].
"Despite out-of-home beauty treatments being restricted, shoppers aren't considering cosmetics when visiting the supermarket," said Claire James, lead on ranging at IRI Insights.
"Volume sales within beauty were already 9% down versus a year ago [52 w/e 1 February 2020], so delistings in the category would have been a natural choice."
Volumes continued to fall as the pandemic hit, with cosmetics sales falling 59.1% in the 12 weeks to 27 June.
IRI's James believes social distancing measures in supermarkets have taken their toll on the category, with cautious shoppers choosing to spend less time in health & beauty aisles.
"Beauty products are a considered purchase with increased dwell time, so when you add social distancing measures into the mix, shoppers will only pick up their essential regular products," she says.
Supermarket sales have also been hindered as consumers move online, where "there is an increase in direct to consumer brand offerings with more education and virtual tools to help shoppers make an informed decision."
On top of an existing trend towards "simpler, more sustainable beauty routines using fewer items and more natural products", James believes sales have been affected by more Brits working from home and therefore using fewer cosmetics.
"It will be interesting to see if routines will remain simpler as lockdown eases and people return to the office," she comments.
However, James believes there is potential for an uptick in sales as lockdown eases and "people feel confident to book last minute holidays".
A spokeswoman for Clairol and Rimmel owner Coty said: "Rimmel and Clairol have both performed ahead of category in grocery retailers during lockdown.
"There have been the usual range reviews on Clairol during this time which always result in some small range adjustments, but there have been no major delistings. In the case of Rimmel, there have been no delistings at all.
"We have not lost space in these retailers, only changed the range within the space as we launch new products and react to consumer demand".