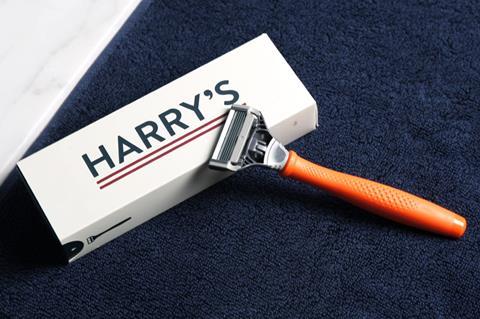 US male grooming brand Harry's is making its UK supermarket debut, rolling this week into Sainsbury's as part of the grocer's Future Brands initiative.
Available from more than Sainsbury's 400 stores, a 10-strong lineup of Harry's core shaving SKUs includes the Truman razor in a choice of three colours (rsp: £8), Foaming Shave Gel (rsp: £5/200ml) and Post Shave Balm (rsp: £7/100ml).
The Sainsbury's listing comes six months after Harry's landed in Boots – marking the New York supplier's first appearance in a major UK high street retailer. It was first available in this country in summer 2017 as a direct-to-consumer shave club.
"Since we launched in the UK, we've got to know exactly how and where our customers like to shop and are focusing our efforts on reaching as many men as possible – whether that's online or in stores," said Harry's UK general manager Matt Hiscock.
Sainsbury's Future Brands incubator scheme for disruptive brands made the grocer "the perfect partner for us, as we're both committed to bringing quality items at great prices to lots of people", Hiscock added.
Future Brands head Rachel Eyre said: "We've seen how Harry's has disrupted the male grooming market, and so we are delighted to now be able to offer Harry's to Sainsbury's customers.
"With a range of brands designed to suit different needs, and an enhanced shopping experience, Sainsbury's continues to build a compelling and convenient beauty destination."