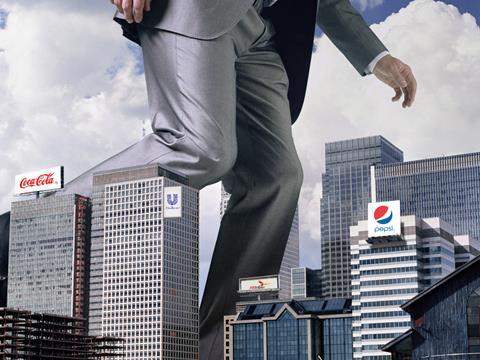 One of the unwritten rules of the global market is that the biggest get bigger while the rest feed on the crumbs falling from their table. So with global economic growth returning, and consumers finally beginning to feel more flush, fmcg's giants should be living high on the hog.

Yet OC&C's Global 50 report reveals global growth for these giants has seldom been so anaemic. Revenue growth across the top 50 slowed to just 1.7% in 2014 (excluding M&A activity) from 2.9% the previous year. That's the second-weakest growth in a decade - only beaten at the height of the recession in 2008/9 (0.6% growth) - and a fraction of the 10-year average sales increase of 6%.

Subscribers to the maxim that turnover is vanity and profit sanity might well shrug their shoulders. And there is an argument to be made that some of the world's biggest firms have looked inwardly to sort out their balance sheets by shedding unprofitable businesses and focusing on core activities rather than boost ing revenues. But this year's Global 50 shows the sluggish revenues are coupled with worsening margins - after three years of improvement, weighted average margins fell 30 basis points to 16.8%. There is no longer a decision between prioritising revenue growth or margin growth - the global giants are struggling to achieve either.