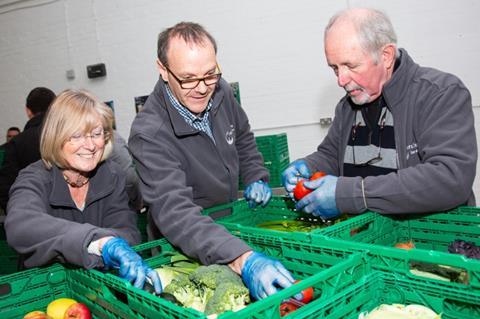 Central England Co-op donated 250,000 items to food banks last year, helping to create 100,000 meals for people in need.

More than 50 food banks spanning Birmingham to Norfolk collected everything from coffee to tinned meat at designated collection points in stores, before turning them into food parcels.

"We launched our store food bank project in 2013 and it has grown and grown since that point, with now over 90% of food stores taking part and over 50 strong and long-lasting relationships created with superb food bank partners," said Central England Co-op chief executive Martyn Cheatle.

"While we cannot thank people enough for their efforts during 2018, we know that unfortunately more people than ever are using food banks and this is why it is vital for customers, members and colleagues to keep donating throughout 2019 and beyond.

"All we ask is that, if people can, they drop an item or two into our collection points and help make a real difference in their community."

Ninety per cent of Central England Co-op food stores now have food bank collection points permanently installed, with special awareness campaigns run during Easter, summer and Christmas to boost donation numbers at times of major need.