Britain's Biggest Grocery Brands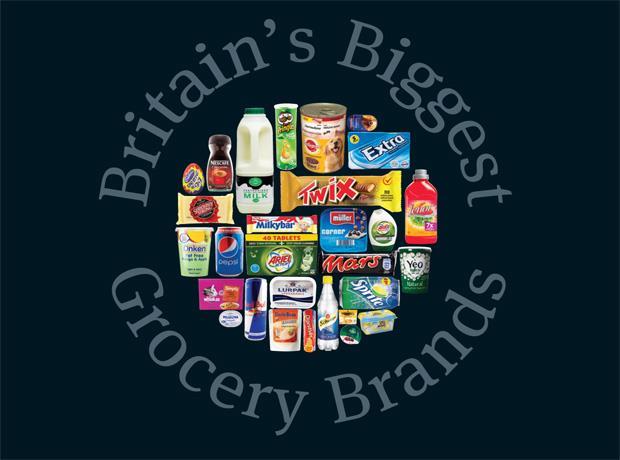 Download Report
This report is available FREE OF CHARGE to existing GOLD and PLATINUM members.




Login and download the report, or become a member now

Registered users can purchase this report at the discounted rate below. Or you can GET IT FREE as part of a GOLD or PLATINUM membership along with our other reports and full access to thegrocer.co.uk.



Britain's Biggest Grocery Brands
Already purchased this report? Sign in
Price £100.00 + VATBuy now
Does it really matter that so many of Britain's 150 Biggest Grocery Brands are no longer British owned?
Nothing screams British more than a packet of Walkers crisps, a bar of Cadbury chocolate or a plate of Heinz Baked Beanz.
And yet all these iconically 'British' brands are owned by foreign multinationals. Of the 150 biggest-selling grocery brands in Britain, 91 were British-born, but only 43 are now British-owned. (And following Müller's acquisition of Robert Wiseman in January, only one, Irn-Bru, is Scottish).
Indeed, the list is getting progressively less British every year. Since the beginning of last year, 44 British food and drink companies fell into foreign hands, according to Grant Thornton. As well as Robert Wiseman, New Covent Garden Soup owner Daniels Group was sold to US organics company Hain Celestial (though technically it was owned by a Malaysia-based private equity group); and Big Bear Group, maker of Glacier Mints and Sugar Puffs, which went to Finnish Raisio. The list goes on.
But does it really matter that there are so few British-owned brands on our supermarket shelves?