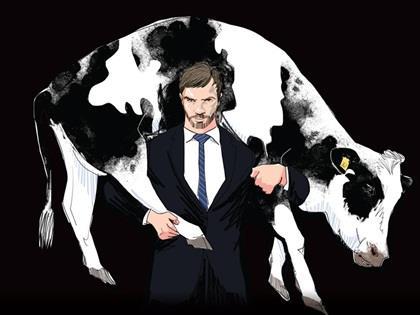 It's been a bruising 12 months for British dairy. Few could have predicted quite how perfect a storm would hit the industry: a stagnating Chinese market, Russia's ban on EU dairy imports, the end of quotas and an extraordinarily challenging retail climate have all converged to put pressure on prices and margins. It's no surprise we are once again seeing farmer protests.

It's been a time of dramatic change at boardroom level, too. This has contributed to the overall sense of upheaval but is also opening up new opportunities. As we set out in our in-depth report on dairy's new power players, these new recruits have an appetite for change and are bringing in bright ideas from other sectors - just what dairy needs to ensure future growth.

They have wasted no time in driving forward innovation - as is evident in the wealth of NPD seen across categories such as dairy drinks, BSM, yoghurts and ice cream over the past year.

Many of the new bosses - like Peter Giørtz-Carlsen, the new executive VP of Arla UK and Bergen Merey, the new MD of Müller Dairy - also bring a wealth of international experience with them.

Innovation is, of course, not limited to large processors. UK dairy is blessed with great entrepreneurial talent, from farmers turned artisan cheesemakers to visionary yoghurt brands. And brands - both big and small - are starting to make headway on exports, an area offering plenty of opportunity for growth.

New opportunities are also emerging around the 'grey pound'. Dairy is ideally positioned to target health-conscious over-60s, and we have teamed up with brand agency Bluemarlin this year to create NPD ideas for this fast-growing market.

As the industry emerges from the current prices and protests turmoil, the road ahead won't be easy, and there is a lot of work to be done to drive value back into the category. But there is no question this is a sector still bursting with great, innovative ideas - just what it will need to turn the perfect storm into a new dawn.
Members can access the report's contents for free, and non-members can purchase the report above.