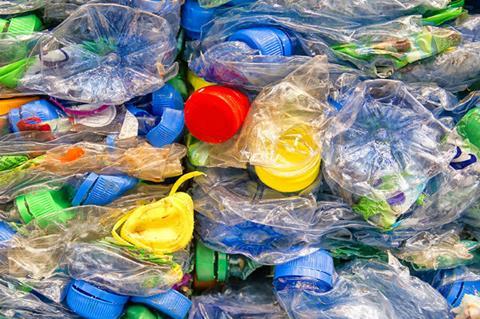 A new report from Wrap has urged the government and the food and drink industry to make plans for a more sustainable economy a key part of their post-Covid recovery strategy.
The report claims companies recycling more, making products easier to repair and renting or leasing rather than buying consumer goods could all be measures to boost a "Build Back Better" recovery.
Wrap also recommends government financial support is targeted at those companies who adopt a 'target, measure, act' approach to reducing their impact on the environment, in areas such as food waste.
"Rebuilding the economy just as it was before the pandemic would not improve the UK economy's resilience to future major supply chain shocks," says today's report.
Watch
"More positively, since the economy will need to be rebuilt, there is the opportunity to do this in a way that makes it more sustainable, an objective which has received widespread support from the public over recent years."
The report argues that moving to a more circular economy should form an essential element of the UK's recovery plan and urges Defra and BEIS to provide the industry with greater certainty, by publishing progress reports on the implementation of the resources and waste, industrial and clean growth strategies by the end of 2020.
All have faced delays because of the impact of the coronavirus outbreak.
"Wrap has a 20-year history of partnering with government, but never have we seen such a need – and such an opportunity – to adopt a circular economy in the UK," said Marcus Gover, Wrap CEO.
"We urge policy makers here and internationally to recognise its potential as a catalyst for job creation and growth, and we call on them to take immediate steps to lock in circularity to their post-Covid recovery plans."