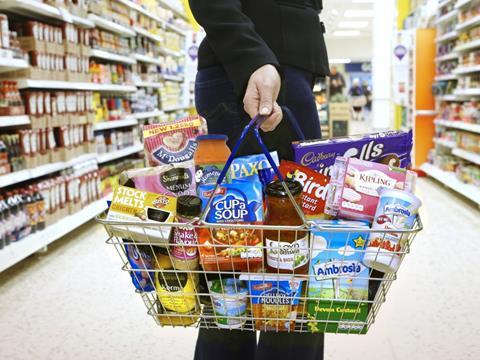 Top story
Premier Foods (PFD) has completed its strategic review, over a year after announcing it was exploring "all options available to the group".
The company reached a "transformational" agreement with its pensions schemes, improving its long standing pension funding situation.
The agreement is a segregated merger of all Premier Food's pension schemes - RHM, Premier Foods and Premier Grocery Products pension schemes - putting all of them under one trust.
"The key benefit of this agreement is that once the RHM pension scheme executes a buyout, a surplus would then be able to be passed to the remaining schemes in deficit, and so would result in a vastly improved funding position of these schemes," the company explained.
"As such, this agreement represents a much more secure future for the group's pension scheme members and has the potential to significantly reduce future funding requirements for the group."
The company added that the NPV of pensions deficit contributions is expected to reduce from £300-320m by up to approximately 45% to £175-185m, while Premier Foods will save approximately £4m a year on scheme expenses.
"The segregated merger of the company's pensions schemes we are announcing today represents a ground-breaking agreement which is set to unlock benefits and value for all stakeholders in the company, leveraging the strength of the RHM scheme and substantially improving the position of the Premier Foods schemes," chairman Colin Day said.
Additionally, Premier Foods said that, having completed its strategic review, it will now "continue to actively pursue its successful branded growth model strategy".
The company expects to report trading profit for the year ended 28 March "at the top end of market expectations", after volumes in March rose sharply due to increased consumer demand during the outbreak of COVID-19, resulting in a 3.6% sales increase in the fourth quarter compared to the prior year.
In the UK, sales are expected to have increased around 7.3% in the fourth quarter and 15.1% in March.
Volumes have now started to reduce, but the company continues to expect them to be higher than average patterns of demand, reflecting more meals being eaten at home than usual.
Morning update
UK retail footfall dropped 44.7% in March due to the nationawide lockdown imposed to prevent the spread of the coronavirus, figured from the BRC-Shoppertrack footfall monitor revealed.
The sharp decrease was "of course, a record decline for the industry" that has seen unprecedented challenges during the month, the BRC commented.
In the three weeks before the lockdown - implemented on 23 March - footfall saw an average decline of 17.7%, whereas during the two weeks of lockdown, it dropped 83.2%.
As local convenience stores gained some popularity, high street footfall declined 41.8% year-on-year, faring better than shopping centres, down 43.6% over the same period.
Retail Parks saw footfall decrease by 23.5% due to wider open spaces and a higher proportion of supermarkets.
"Retail is facing an unprecedented challenge, particularly those geared towards high street sales," BRC CEO Helen Dickinson said.
"Government schemes, including loans, furlough payments, and business rates respite, have been welcomed by the industry as an essential lifeline. However, many jobs and businesses depend on this backing and government must remain flexible in their support over the coming weeks, with footfall expected to fall even further."
Ocado (OCDO) has urged shareholders not to attend its annual general meeting - scheduled for 6 May - in person but rather to submit votes by proxy.
The company stressed that, under the compulsory measures published by the UK Government prohibiting public gatherings of more than two people, it will not be lawful for shareholders to attend the AGM in person.
Only the minimum number of directors and essential personnel will attend the AGM in person to ensure that a quorum is present and to conduct the business of the AGM, Ocado said, as attendance of these people is considered essential for work purposes.
"The board believes these measures are necessary and appropriate in light of the current pandemic, to comply with the law and to protect the health and wellbeing of the company's employees, shareholders and the wider communities in which we operate," the company said.
The FTSE 100 opened up 0.2% at 5,796.10pts.
Premier Foods shares topped the charts, rising 24% to open at 40.45p each.
Other risers included Diageo (DGE) up 2.6% to 2,711p, Associated British Foods (ABF) up 2.5% to 1,984p and Coca Cola HBC (CCH) up 4% to 2,005p.
All the listed supermarkets were in the green, Marks & Spencer (MKS) opened 5% higher at 98.10p, Morrisons (MRW) was up 2.7% at 185.90p, Sainsbury's (SBRY) rose 1.4% to 201.30p and Tesco (TSCO) was up 1% at 238.10p.
Among the fallers, Reckitt Benkiser (RB) opened 0.5% lower at 6,248p, Ocado (OCDO) down 2% at 1,569p, British American Tobacco (BATS) down 0.5% at 2,943.50p and Imperial Brands (IMB) down 0.8% at 1,564.50p.
This week in the City
This week things are starting to pick up again in the City with a raft of financial results scheduled.
However, due to new rules from the FCA to help companies deal with the coronavirus pandemic, businesses are given an extra two months to finalise their results so, things could be subject to last minute changes.
Associated British Foods (ABF) is due to release its interim results tomorrow, while on Wednesday Feveretree (FEVR) publishes its final results and WH Smith (SMWH) its interim ones.
Thrursday should see Unilever (ULVR) release its first quarter results.