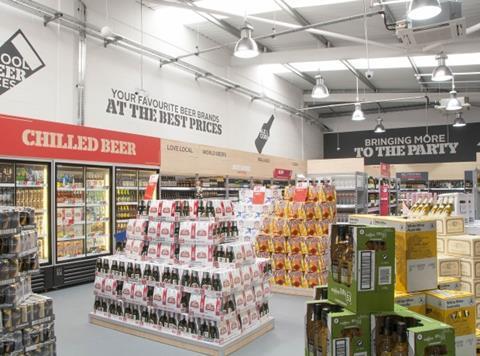 Booze giant Conviviality was on the brink of administration as The Grocer went to press on Wednesday, after failing to secure a £125m bailout, putting more than 2,500 jobs at risk.
Despite "a significant number of meetings with potential investors resulting in good levels of demand, and constructive discussions with a number of key customers and suppliers regarding the provision of support" there had been "ultimately insufficient demand", the company said, adding shareholders would likely receive "little-to-no value".
Conviviality was "in discussions with its lending banks and advisors regarding other possible options" including the potential sale of the business – or parts such as Matthew Clark or Bargain Booze. One industry source said "vultures" were circling as trade and private equity players sniffed a bargain.
Sky News claimed PwC was likely to be appointed as administrators.
It follows a month of hell for the drinks group, with a series of profit warnings laying bare the worsening state of its finances and the poverty of its financial controls, including the emergence of an unexpected £30m tax bill. Conviviality said £125m would have been the minimum to save the business, and sources close to the process claimed it was £25m short of the target.
Despite CEO Diana Hunter stepping down last week to appease Conviviality's investors, they had faced "a real dilemma," said a city source before the news broke. "If they don't invest they stand to lose everything. If they stump up the extra funds they could be putting good money after bad as there isn't a lot of faith in their ability to turn the situation round."
Brewing Giant AB InBev had rallied to support Conviviality over the weekend, but other suppliers, including a leading soft drinks supplier, are understood to have put the account on stop.
Others had begun demanding cash on delivery, hitting service levels in a crucial week for the drinks industry in the lead up to Easter. Meanwhile, some customers had also opted to switch supply to rival distributors. One distributor claimed drinks brands were "being let down".