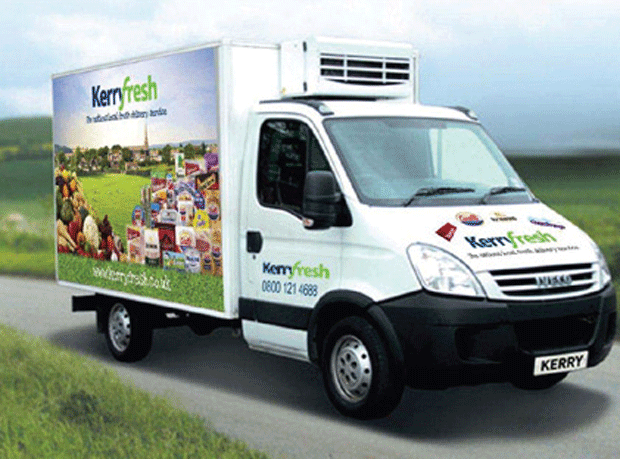 Fresh to Store, trading as Kerryfresh, has collapsed into administration after running into cashflow difficulties and failing to find a saviour.

Allan Graham and Ben Wiles, of Duff & Phelps, were appointed joint administrators on Friday.

Kerryfresh, one of the leading suppliers of chilled and fresh foods to the convenience sector, with a national fleet of chilled vans, had only recently been appealing to former employees of collapsed wholesale business Palmer & Harvey to apply for jobs with it.

No one was answering the phones at head office in Swindon, Wiltshire, on Monday. A recorded message said: "We are working extremely hard to return to normal supply and we thank you for your patience and apologise for any inconvenience this may be causing."

The Swindon-based business traded from 19 sales centres and a distribution centre in Manchester, providing a national delivery network supplying chilled products - mainly sandwiches, savoury pastry and snacks - to the convenience sector.

The company had more than 200 refrigerated vehicles and 300 employees.

"The business had been in turnaround since it was acquired by way of a management buy-out in 2015, but was impacted by the failure of Palmer & Harvey, when that business went into administration in November last year," said joint administrator Allan Graham.

The cashflow pressure resulting from the delay in the settlement of a trade credit insurance claim relating to the P&H collapse was then exacerbated further in February of this year, when the company was left with no option but to exit its supply agreement with its largest customer, because of the withdrawal of insurance cover on that customer.

"The ongoing financial pressures it was facing alongside the loss of these customers meant that it had a significant funding requirement," said Graham. "The company's management team have been trying to secure additional investment into the business or find a purchaser for the company in recent weeks but, unfortunately, both strategies proved unsuccessful and insolvency became unavoidable at the end of last week."

The immediate short-term strategy was to exhaust all remaining options as quickly as possible in respect of potential buyers that may seek to re-start the business, whether that is for the whole business or in parts, he added.

"This will hopefully allow us to source continuing employment for the company's workforce, minimise the disruption caused to customers, secure new tenants for the company's sales depots and maximise asset realisations for creditors," said Graham.

Retailers had voiced their frustration on Twitter. One tweeted: 'Kerryfresh trying to make contact with you guys trying phone you and I'm just getting the answer phone please help'.

Another wrote: 'P&H going bust, rumours Kerryfresh going into admin as well the future of retailing especially local convenience stores like myself are not looking good, like the US it could be the end of the cornershop.'

The business' strategic report for the year to the end of December 2016, signed off on 21 December last year, showed that while overall sales were 25% higher than in 2015 at £105.6m, it returned a pre-tax loss of £7.7m.