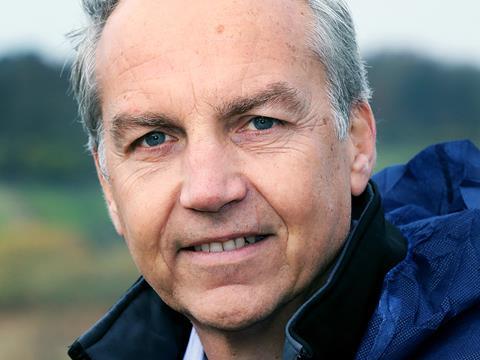 If you're an investor, or a creditor, or a landlord, or one of the 900 staff who've lost their job, last night's news that Patisserie Valerie had gone into administration was an unmitigated disaster.
But to new CEO Steve Francis, who's been brought in to turn the chain around, it's "a bittersweet time".
"It sounds bizarre but it's genuinely a positive development. I would rather have 2,000 fully employed staff than 3,000 with no future," says Francis.
We've seen lots of high street CVAs in the recent past, in which the likes of House of Fraser, Byron, Jamie's Italian, Select and Prezzo extricated themselves from expensive rents and underperforming stores.
But the situation with Patisserie Valerie was, says Francis, "a CVA cubed".
Since the £40m hole was discovered in its finances last September – leading to the suspension of shares in the AIM listed chain and a SFO investigation – it's been struggling to get to the bottom of its finances. Despite the place crawling with new auditors and criminal investigators, Patisserie Valerie has found it impossible to put together a sensible set of accounts for the past financial year so as to move forward. And with the further threat of litigation adding to the "cloak of uncertainty", "no half-sensible banker was going to back that situation".
"It's a bit like losing your passport," says Francis. "It's impossible to travel, however much you've mapped out the plan."
And the plan is not only good, it's working, Francis insists, with Christmas trading strong in the core estate, he says, and a new executive brought in. This comprises a new commercial director, new finance director and new back of house director, who have quickly got to grips with all aspects of the operation.
"The business plan was simply about running a tired estate in a more energetic way, while rightsizing it."
The plan was first outlined to readers of The Grocer in an exclusive interview with Francis before Christmas.
As well as bringing in a new team, it's already extended opening hours, consolidated 34 menus into three, and developed a loyalty app. There are also new product launches in the works.
"We are executing the plan but we can do it much more quickly now."
That's because, following the administration, it's got the funding to operate as a going concern. Chairman Luke Johnson has pumped a further £3m into the new business, on top of the £10m interest-free loan he ploughed into the business in October. Barclays has chipped in with a further £0.5m.
The fresh cash injection will buy Francis time to secure a buyer. And there's "an avalanche of names" queuing up, he says, including interest from trade buyers, though private equity is the most likely source due to the speed that's needed to secure a backer, he suggests.
In the meantime, Patisserie Valerie has been given a "clean break", moving forward with a smaller, more profitable estate.
Of the 70 store closures, they fall into three chunks.
The obvious ones are those in the wrong part of the country. Then there were the stores that are "trophy locations with super trophy rents".
Also closed are the 20 or so Debenhams in-store cafés. And Francis has also cancelled the concessions in Sainsbury's, which "didn't make a lot of sense" on many levels, though he is still hopeful that Patisserie Valerie can operate a multichannel strategy in the future.
The other big decision was to close the Druckers brand. This Midlands-based chain was half cake cabinet and half grab-and-go sandwich store. "It was undifferentiated, slightly confusing and struggling.
"This is a clean cut. It allows us to review all our contracts and to make sense of the business. It's a smaller, more profitable estate. It's cash positive this morning.
"It's business as usual into the trade."