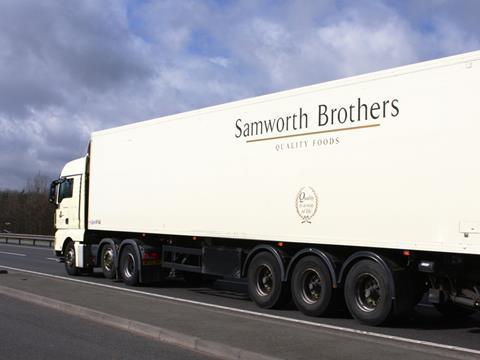 Samworth Brothers is to close its Kensey Foods chilled desserts factory in Cornwall, putting 650 jobs at risk.
The Launceston-based business, which produces own-label premium chilled desserts, has been earmarked for closure by the end of July after accumulating "losses adding up to tens of millions of pounds".
Despite significant investment, the business has been loss making for the past six years, Samworth Brothers said in a statement.
A formal consultation is set to take place with staff at the 11-acre site, which was established in 1997.
The chilled food giant hopes to redeploy some staff made redundant by the closure to its Callington bakery, 11 miles away, where it manufacturers Ginsters pastry products.
"It is with regret that we are beginning a formal consultation with our staff regarding the potential closure of Kensey Foods in Launceston," a Samworth Brothers spokesman said.
"When combined, the investments and annual losses have added up to tens of millions of pounds, and this is not sustainable for any business.
"In addition, the age and capability of the plant and assets have reached a stage at which significant additional capital investment is required, which is not commercially viable.
"We understand this announcement will be difficult for our colleagues at Kensey. We will be doing everything we can to support them through this consultation process."
The move follows the closure of Samowrth's Brooklands Bakery last year, amid a shake-up of its portfolio under new CEO Flor Healy.
The Soreen owner also announced the acquisition of 2 Sister Food Group's Manton Wood sandwich business in November.