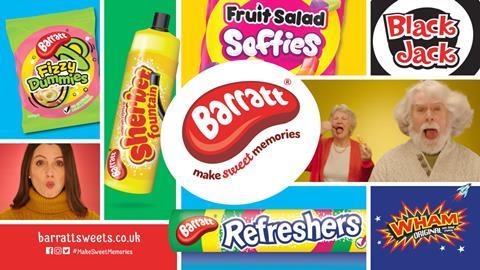 UK-based sweet maker Tangerine Confectionery has invested £7.5m in its York factory as it formally integrates Big Bear Confectionery months after merging with the struggling brand.

The investment will see production of Big Bear's key Fox's and Poppets brands move to Tangerine's York site - which already manufactures Jameson's Caramels, Coconut Ruffles and Taveners.

The move follows Tangerine's £100m buyout from CapVest-owned Valeo Foods in August 2018 and its subsequent merger with Big Bear as part of Valeo's strategy to unite its confectionery brands and find cost efficiencies by using within Tangerine's existing management team and infrastructure.

"We are continuously reviewing the efficiency of our operations," said Tangerine's marketing and category director Russell Tanner.

The move follows the launch of a consultation with Big Bear employees in February on the closure of its Leicester manufacturing site by the end of 2019, with over 200 jobs on the line. The expansion at Tangerine will create 90 new jobs.

Valeo started a turnaround process at Big Bear in January, after the business swung to a £2.6m pre-tax loss during the 15-month period after its acquisition.

Tanner added there were currently "no further plans to close any of our other factories" as it remained "committed to keeping manufacturing and jobs in the UK".

The investment into York will boost capacity by 30%, Tangerine added, as well as allowing for the on-site production of an additional 2,000 tonnes of own-label confectionery.
The Barratt and Henry Goode maker will also add 90 jobs in the region with the creation of two new production lines.
The expansion was "already well underway" Tangerine said, with the two lines expected to be operational from October.
"This investment marks a significant step in the amalgamation of our brands and is a hugely positive move for sweet production in York," Tanner said.
"We aim to build on the heritage of Tangerine and Big Bear to be the most innovative, sustainable and supportive confectionery brand in the UK and this expansion will be the foundation of our new business."
Mark Townsley, factory general manager at Tangerine Confectionery, said: "Our York site has a long heritage which goes back to the 1960's and we're thrilled it's becoming home to more of the UK's best loved sweet brands with the addition of Fox's and Poppets.
"The region as a whole has a strong history of confectionery production, and this investment will help carry this even further."